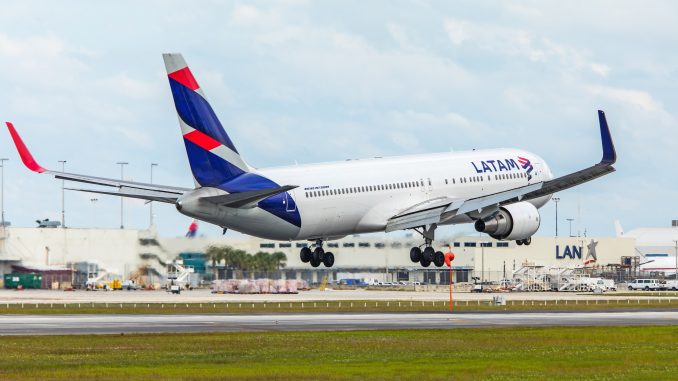 LATAM Brasil is passing by a year of several transformations. While most macroeconomic forecasts show a stagnated economy in Brazil, the top 3 Brazilian airlines – Azul, LATAM Brasil and GOL – have shown a growth in demand and ticket prices, with much of that owed to Avianca Brasil's virtual bankruptcy.
However, this has not eased the LATAM Brasil's executives. Before the huge recession that affected Brazil, LATAM (then TAM) led corporate sales in Brazil, but now the company is in third place, according to data by ABRACORP. The fall from grace is important as the corporate passenger is the one that travels the most and pays more than average for a ticket, as well as travels more frequently in a premium class.
This is leading the airline to a series of direction changes on its strategy to attract those customers. One of those was presented last month in Guarulhos as the new cabin of the airline's Boeing 777-300ER was unveiled, featuring a new premium cabin. Another change, which is as important as having a competitive premium product, is having a competitive domestic network.
In order to build a leaner network, the airline concentrated most of its operations in recent years to its two hubs – São Paulo/Guarulhos and Brasília, not to mention Congonhas, which has no space for growth anymore. This resulted in a series of point-to-point flights being ended and the airline moving to the traditional hub-and-spoke model.
Taking flights from major cities in Brazil operated by LATAM, there are sensible differences when comparing recent years to now. In 2013, the cities of Cuiabá, Curitiba, Manaus, Porto Alegre and Recife had 37 different routes with more than 25 monthly operations. Currently, these cities have only 14 different routes, most flying to key hub airports of Brasília, Congonhas and Guarulhos.
Despite bringing more efficiency to the operation, however, overly concentrating the network can chase away the corporate passenger, who demand direct flights. When there's competition in the direct connections, this passenger profile will tend to take the direct flight instead of connecting.
In a way of trying to recover the corporate market share, LATAM announced several new, point-to-point direct flights in Brazil in the last month, hinting that the airline is starting to transition somewhat back to its former model. All of these flights will start with at least two daily flights, which also denotes a will to attract the corporate passenger, who values high-frequency operations because of the flexibility it offers.
At the same time, however, LATAM is not giving up on its hubs. The company is boosting them by reorganizing schedules and even adding new operations and frequencies. This shows the airline may be adopting a "mixed" routing strategy in Brazil. Instead of completely relying on hubs or in a point-to-point network structure, it may be aiming to, in select premium markets, recover the trust of the corporate passenger by adding direct operations.
Nevertheless, this may be a tough task as LATAM's two largest competitors in Brazil, Azul and GOL, already use this strategy in domestic operations. It's not for nothing that, in parallel with rethinking its network, the airline is trying to improve its service to reconquer the premium, corporate passengers.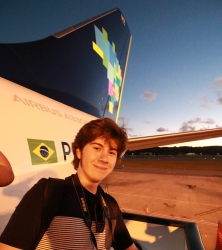 João has loved aviation since he was six-years-old when he started visiting his home airport in Porto Alegre, southern Brazil. As he always loved writing, in 2011, at age 10 he started his very own aviation blog. Many things have happened since then, and now he is putting all his efforts into being an airline director in the future.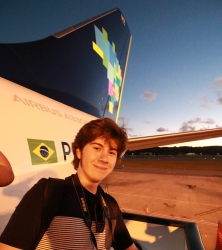 Latest posts by João Machado (see all)