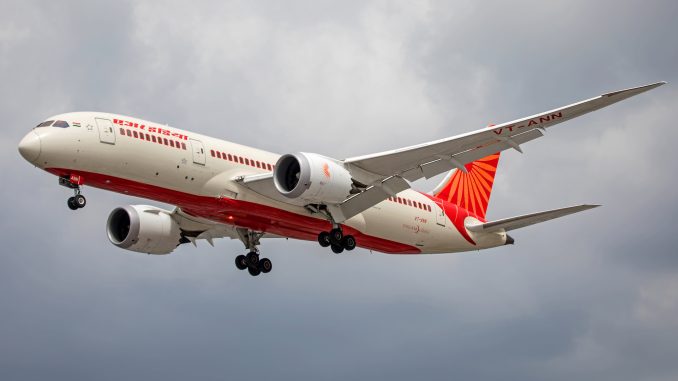 The desperate attempts to privatize Air India continue with new developments in the seemingly never-ending saga. After a previous failed attempt, the Indian government has gone back to the drawing board to figure out a way to offload debt and come up with more favorable terms for potential bidders.
Overloaded with Debt
One of the key sticking points has been Air India's massive debt burden. Parties interested in the airline originally were expected to assume the debt burden with the purchase of the airline, this didn't go over well and it is believed that not a single party showed genuine interest in Air India the first time it was put up for privatization.
This time around the government has smartened up a bit. Instead of previously putting up only two-thirds of the airline for sale they are likely to offer up 100 percent of the airline and change foreign direct investment rules so that foreign investors, namely foreign airlines could potentially hold majority stakes in the airline.
It is a little unusual but shows the desperation of the Indian government. Generally, in many privatizations, the government has held onto some stake in the national airline or have imposed rules that require the majority of the shares of the airline to be controlled by investors within the country as can be seen with the British Airways privatization.
Real Estate Sales
In addition to relaxing some of these rules, the government has created a special purpose vehicle to offload some of Air India's debt and sell off non-core assets such as real estate and artwork to help reduce the debt burden. Two years ago the airline listed over 100 properties around the world for sale, ranging from apartments to office buildings. So far it has managed to sell 32 of those and pulled in about 10 percent of the money they expected, suggesting that it has mainly been small ticket properties that have been sold.
Alleging a market slowdown Air India officials are having a hard time selling a large property in Mumbai even after a 25 percent price reduction. Some properties such as apartments in Tokyo and Hong Kong were sold to India's Ministry of External Affairs which really doesn't come off as a bona fide market sale.
Additional properties in Mumbai and Delhi will be sold to the government making it seem more like a bailout of sorts. Air India officials are quick to point out that they are selling property to the government at higher than market rates to avoid allegations that they were selling at below-market rates, however, that just makes it come off as more of a bailout than anything else.
There really isn't much beyond speculation as to who actually wants to buy Air India. SpiceJet is a potential contender but it's more that they're seeking widebody aircraft, valuable slots, and flying rights to broader international destinations. After Jet Airways collapsed Air India is the only Indian carrier operating widebody aircraft, though this isexpected to change when Vistara receives their first Boeing 787 Dreamliner in 2020.
Bids are supposed to start to materialize in October with the government trying to complete the transaction by the end of the fiscal year in March. In the meantime efforts to deleverage Air India will continue

Hemal took his first flight at four years old and has been an avgeek since then. When he isn't working as an analyst he's frequently found outside watching planes fly overhead or flying in them. His favorite plane is the 747-8i which Lufthansa thankfully flies to EWR allowing for some great spotting. He firmly believes that the best way to fly between JFK and BOS is via DFW and is always willing to go for that extra elite qualifying mile.

Latest posts by Hemal Gosai (see all)