American Airlines' 30th anniversary of serving Latin America came with an unexpected move, as its long-time oneworld alliance partner LATAM Airlines Group announced it would be cutting ties in favor of pursuing a strategic partnership with Delta.
American, who operates the greatest number of frequencies between the U.S and Latin America, is keen on maintaining their leading position in the region, by adding frequencies to key South American markets, while also endeavoring in other markets served by their U.S rival. 
For such, the airline is adding frequencies to key markets in South America from the first quarter of 2020. Additionally, the U.S carrier will also be increasing its European presence from Boston, adding a year-round service to London Heathrow and increasing frequencies to Rome, Dublin and Barcelona.
In this way, as of April next year, American will be adding a daily year-round weekly frequency to Lima Peru as of April 7,  increasing flights to three a day; a second daily flight to Santiago, Chile and a third to Sao Paulo set to commence in the Spring. With these additions the Fort Worth-based carrier is attempting to create a presence in LATAM's hubs, compensating for loss codeshare capacity with their own metal and solidify their position against the latest acquisition of the Delta empire. 
While new additions to Sao Paulo and Santiago will be operated by the airline's Boeing 777-200s offering direct aisle access in business class and a premium economy cabin, American falls behind in terms of the product offered on flights to Lima, which will continue to be operated by the airline's ageing Boeing 757-200s and Boeing 767-300s.
Although American will operate more frequencies than any other airline in the market with 21 weekly flights, LATAM will offer a substantially superior product as the South American carrier is in the process of overhauling their 767-300 cabins with Thompson Vantage XL seats in business class and larger personal entertainment screens in economy. 
The news comes just after LATAM announced it would be increasing frequencies from their home in Santiago to Los Angeles and New York-JFK from April next year, ahead of their strategic partnership with Delta, which will see both carriers cooperate ion flights between the U.S and South America.
More Options to Europe
Commencing on March 29, 2020, American will begin serving London Heathrow from Boston Logan Airport, a route already heavily operated by its transatlantic partner British Airways. Flights will run year-round and are timed accordingly with a peak evening departure from Boston and an early morning departure back from London Heathrow. This addition will set up American and British Airways as the group operating the most flights between both cities, ahead of Delta and Virgin Atlantic who operate up to four daily joint frequencies between Boston and London. 
Finally, American is also extending seasonal frequencies between New York-JFK and Rome from March 29 to October 23; Dallas Fort Worth to Dublin from May 7 to October 23 fitting in an extra month to the schedule and from Chicago to Barcelona from April 6 through October 23.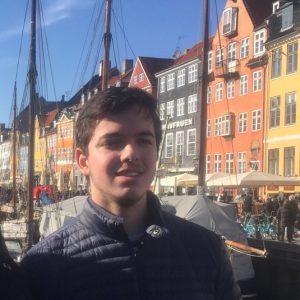 As a geography nerd, Jose has always been fascinated by the complexities of the airline industry and its ability to bring the world closer together. Born and raised in Peru, now studying in the UK. he has travelled around America, Europe and South East Asia. His favorite aircraft is the Boeing 767-300, which he has flown many times during his childhood; although now the A350 is slowly growing up on him.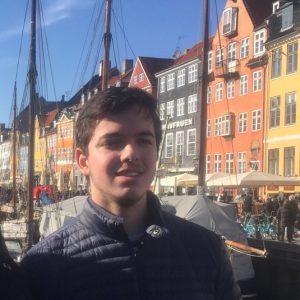 Latest posts by Jose Antonio Payet (see all)