This week TAP Air Portugal, Portugal's flag carrier, started the phase-out of their four A340-300s. CS-TOA, CS-TOB, CS-TOC and CS-TOD have been flying for the airline since 1994, when the Lockheed L-1011 Tristar was retired from the Portuguese carrier's fleet.
In recent years, the A340s were being used by TAP to carry the airline's long-haul strategy, mostly with flights to destinations in the United States, Brazil and in ex-Portuguese African colonies. However, the massively outdated cabin brought about many complaints about the flight experience.
After TAP's privatization in 2015, when a consortium partly owned by Brazilian-American airline tycoon David Neeleman took over the airline, a new fleet plan was set. This included an order of 19 Airbus A330-900neo aircraft, which would replace many of the A330s and all A340s.
With 14 A330neos delivered as of today and the rest to be delivered until the end of the year, TAP could finally start the retirement of the old A340s, that are covering routes connecting the hub in Lisbon to Luanda (Angola), Maputo (Mozambique), Recife and Rio de Janeiro (Brazil).
According to data provided by FlightRadar24, CS-TOA, named "Fernão Mendes Pinto," finished its last duty,  TAP12 flight between Recife and Lisbon, on September 29. CS-TOD, named "D. Francisco de Almeida," landed for the last time while operating a scheduled flight in Lisbon this Tuesday as TAP288 between Luanda and Lisbon.
Sources claim that CS-TOB and CS-TOC will end its duties on October 27. After that, both aircraft will join CS-TOA and CS-TOD in Teruel Airport, Spain, where all will be dismantled.
The A340 is the last four-engine jet to be operated by TAP, which will join a large stream of airlines around the world that switched to more efficient twin-engined aircraft.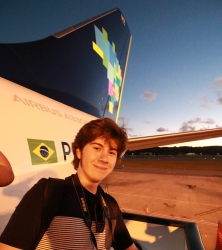 João has loved aviation since he was six-years-old when he started visiting his home airport in Porto Alegre, southern Brazil. As he always loved writing, in 2011, at age 10 he started his very own aviation blog. Many things have happened since then, and now he is putting all his efforts into being an airline director in the future.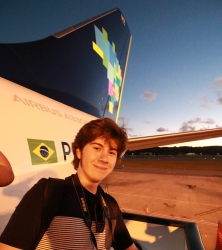 Latest posts by João Machado (see all)