Major U.S. carriers are continuing to increase recruitment in hopes of replacing an aging group of pilots over the course of the coming years.
According to CNBC, Chicago-based United Airlines announced on Thursday it would look to hire over 10,000 new pilots over the next decade. This comes as the airline estimates approximately half of its 12,500 pilots will retire over the next decade as they near the Federal Aviation Administration-mandated retirement age of 65.
According to the airline, potential pilots who apply through a special program will be given offers to fly through the airline after going through training and experience-building years at one of a number of smaller airlines, likely regional affiliates of United Airlines.
United is not the first carrier to enact such a program. Delta took it a step further in 2018 when it announced any qualifying employees who were not pilots could take unpaid leave to become trained before coming back to work for the airline after earning their wings. Also in 2018, American Airlines launched its Cadet Academy, designed to help provide not just the encouragement, but also the financing for potential pilots to become full-fledged aviators.
The U.S. saw a boom of pilots in the 1970s, a time period commonly referred as the "Golden Age" of aviation, as pilots often coming from military backgrounds were paid handsomely to transition to and take the reins of commercial aircraft.
While not universal, many of those pilots benefitted from having their training programs paid for as a virtue of their military service, eliminating one of the largest hurdles to becoming a pilot the world over. Costs for training can approach $100,000 and often leaves prospective pilots with mountains of debt to work off in an age when entry-level pilot jobs barely pay enough for pilots to live comfortably when they're not in the air.
"One of the big barriers to get into the profession is the cost of getting their certification," United Senior Vice President of Flight Operations Brian Quigley told CNBC. Regional carriers that serve airlines' shorter routes have had to increase bonuses to new pilots to entice applicants.
Groups ranging from Boeing and Airbus to governmental groups to independent organizations continue to estimate a skyrocketing demand for pilots across the world in the coming decades as travel everywhere becomes less expensive and more accessible. But that demand is projected to far outpace the expected supply.
So even as those hurdles continue to exist, airlines are looking for ways to combat them. Airlines in the U.S. are guaranteeing job offers to those who fulfill a comparatively lax set of criteria and can receive their full certification successfully. Elsewhere, airlines in countries with a desire to grow their aviation markets — China and the United Arab Emirates are particularly notable — have offered substantial contracts and benefits to anyone properly trained who is willing to work the sometimes grueling hours.
Airlines continue to work to find the best ways to bolster their pilot numbers in the years ahead. And while there may not be a clear solution yet, the ideal one is likely on the horizon.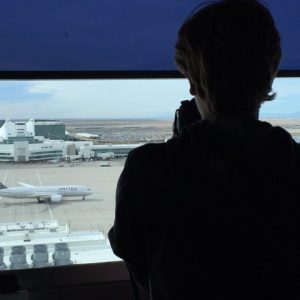 When he was just six months old, Parker took his first flight. From that point, he was destined to love aviation. His mom worked for Southwest Airlines much of his family have been frequent flyers on American Airlines for years, just as Parker is now. In 2015, Parker, inspired by aviation accounts on Instagram, decided to create an account of his own, and he hasn't stopped spotting since. On top of that, Parker has been writing for his school paper since his freshman year and has been writing and doing photography work for AirlineGeeks since August 2016.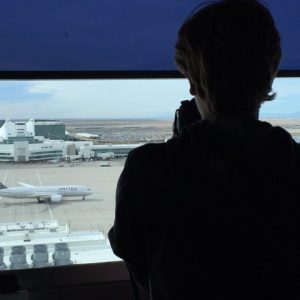 Latest posts by Parker Davis (see all)