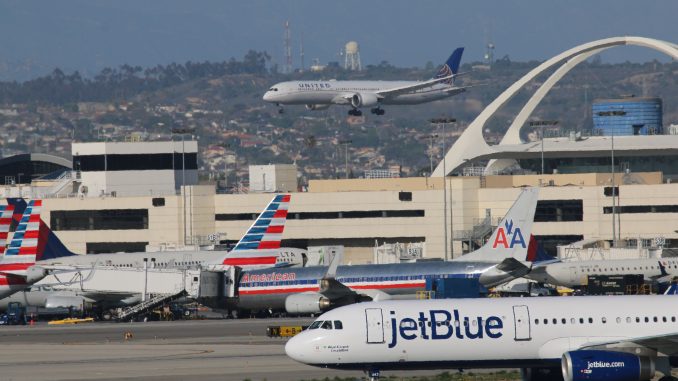 On Friday, Los Angeles International Airport announced a major change for passengers arriving at the airport. Starting at the end of October, travellers will no longer be able to hail a rideshare or get a taxi from the terminal curbside. Instead, all pickups will migrate to a centralized location located east of Terminal 1. Rideshare and taxi drop-offs will still take place curbside on the departure level.
The new centralized area for pickups will be called LAX-It and is designed to keep traffic away from the congested central terminal area at LAX. The new area is to be located just east of Terminal 1 and is advertised as a 3-minute walk from Terminal 1 and an 8-minute walk from Terminals 2, 7, and 8.
In addition to being able to walk to the area, a shuttle will run between the terminals and the new pickup area. At peak hours the shuttle will run every three to five minutes and will make a maximum of two stops before proceeding to LAX-It.
The new area is designed to provide an improved passenger experience for those using rideshare and taxi at LAX. The new area will have restrooms, benches, and umbrellas for those waiting for rides. In addition, the area will have local food trucks as well as cell phone charging stations and free Wi-Fi. There will also be dedicated LAX-It staff at both the staging area as well as the shuttle stops to direct passengers and answer questions, according to the airport.
The new area will be used until the new automated people mover opens at LAX. The people mover is scheduled to open in 2023 and will connect the terminals to a new consolidated rental car facility as well as an intermodal transportation facility. Both the creation of the LAX-It area and the people mover are designed to reduce traffic on the roads around the terminals. Presently the traffic around the terminals is projected to only get worse as the people mover moves into its next stage of construction, which is to include major work around the terminals.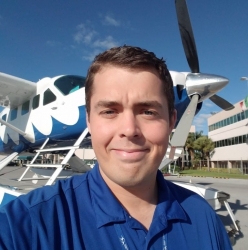 Daniel has always had aviation in his life; from moving to the United States when he was two, to family vacations across the U.S., and back to his native England. He currently resides in South Florida and attends Nova Southeastern University, studying Human Factors in Aviation. Daniel has his Commercial Certificate for both land and sea, and hopes to one day join the major airlines.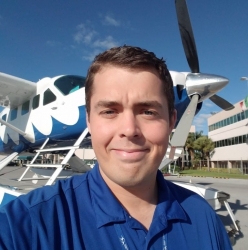 Latest posts by Daniel Morley (see all)