Peruvian Airlines has suspended operations after the airline's bank accounts were frozen by Peru's tribunal fiscal, preventing it from paying fuel suppliers. The move took effect following discrepancies in tax values the airline should have paid for two Boeing 737 aircraft.
The issue arose as Peruvian Airlines was claimed to have had presented tax reports for two aircraft citing a lower value than their real value, resulting in lower taxation for those assets. Peruvian law considers the import of aircraft under the standard regime for the import of goods, which is around 18 percent of its value. 
Before, airlines could be subjected to the "ley de internment temporal," which allowed airlines to operate with foreign-registered aircraft for up to a period of 18 months, exempting from taxation over imports. Airlines like LATAM and Avianca would re-import aircraft to operate under this scheme. Now, airlines are required to show a bond letter proofing sufficient funds in case they were to "nationalize" aircraft after that period, leading to significant increases in cost structures. 
However, Peruvian Airlines' decision to suspend operations seems to be due to failing to compete with the growing presence of low-cost operators in the domestic Peruvian market. While the likes of Viva Air Peru and SKY Peru are making their way into the market offering lower fares and convenience to passengers; the now-defunct Peruvian carrier, failed to understand and adapt to these changing conditions in the market. 
Instead, it bet on differentiation by offering passengers the chance to fly all-inclusive' with checked baggage, seat selection and onboard service included in the price of the ticket. All of this while operating under a cost structure that was incompatible with the greater efficiencies, know-how and robustness of the newer and greater operators in the market. 
In a statement released on October 1 after Peruvian authorities froze its accounts, the airline seemed to downplay the severity of the issue, alleging it was a temporary measure to be resolved with authorities over the next few days. However, on Friday it said, "This embargo which forced to temporarily stop operations generated fear amongst travel agencies, which then lead to a drastic fall in sales, further reducing our cash flow."
Meanwhile hundreds of passengers had been left stranded across Peru with now communication from the airline. While check-in desks are no longer staffed, there is no additional information regarding the status of employees. 
A Brief Look at Peruvian Airlines' History
Peruvian Airlines commenced operations in 2009 and quickly expanded acquiring a fleet of second hand Boeing 737-200s/300s and 500s. In 2011 the carrier was bought by Irish Aergo group, which enabled it to significantly expand in size and take advantage of a growing domestic market to become the second-largest domestic carrier after LATAM Peru by 2016 with a 15 percent market share. By the same year the carrier served 10 domestic destinations from its base in Lima Jorge Chavez International Airport, with a fleet of 13 Boeing 737s.
2018 saw the demise of fellow domestic carrier LC Peru, after failing payments with lessors and other accreditors. In the same year, Peruvian Airlines launched a "strategic alliance" with Star Peru, another domestic carrier unfree of never ending complications. 
The agreement seek to enable both airlines to share inventories and complement capacity to compete in a changing environment. However, with both carriers lacking transparency it was never known what happened with such plans. To date, Star Peru serves three domestic destinations with a single Boeing 737-300, however it is unclear if the carrier will be able to venture much further afield.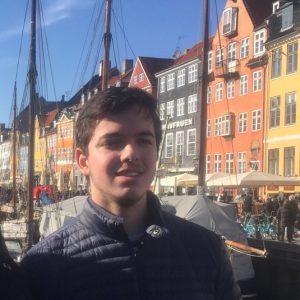 As a geography nerd, Jose has always been fascinated by the complexities of the airline industry and its ability to bring the world closer together. Born and raised in Peru, now studying in the UK. he has travelled around America, Europe and South East Asia. His favorite aircraft is the Boeing 767-300, which he has flown many times during his childhood; although now the A350 is slowly growing up on him.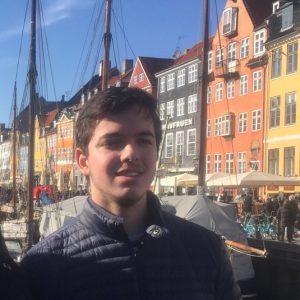 Latest posts by Jose Antonio Payet (see all)