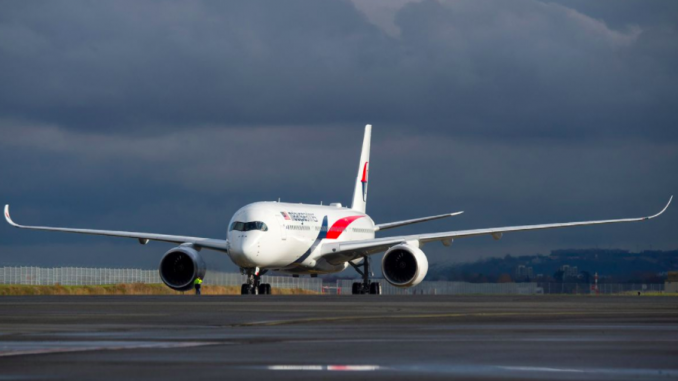 Malaysia Airlines announced a codeshare flight agreement with British Airways to open new UK and European destinations.
According to the new arrangement, Malaysia Airlines will extend its services to Manchester, Newcastle, Aberdeen, Edinburgh, Glasgow and Belfast starting from Oct. 9.
Subject to regulatory approval, the flag carrier will also codeshare with British Airways on European routes including Berlin, Hamburg, Paris, Toulouse, Lyon, Copenhagen, Barcelona, Zurich, Geneva, Vienna and Brussels. The European connections will be enabled progressively in 2019/2020.
In the meantime, British Airways passengers stand to benefit from the new codeshare arrangements. Customers are allowed to book on Malaysia Airlines' 14 domestic flights across the country, and nine cities in Australia, New Zealand, Cambodia, Indonesia and Vietnam.
In response to the new codeshare arrangement, Captain Izham Ismail, Malaysia Airlines Chief Executive Officer said in a statement, "This is part of our strategy to develop commercial cooperation with oneworld alliance members, besides enhancing air connectivity with key priority markets overseas for increased tourist arrivals into Malaysia."
"We are also proud to offer our flagship aircraft A350, and to extend our Malaysian Hospitality further," Ismail added.
Moran Birger, British Airways head of sales for Asia Pacific and Middle East said, "We are delighted to strengthen our business relationship with Malaysia Airlines with an agreement that will provide seamless travel benefits and enhanced connectivity to our customers."
Since the double tragedies in 2014, London became Malaysia Airlines' sole destination in Europe. The airline was expected to break even in 2018 but failed to achieve this goal and Morgan Stanley was hired to develop a new strategy for the struggling airline.

Will has been a travel agent in Hong Kong for almost three decades, as time goes by he hasn't lost his passion for his job, He still has plenty of enthusiasm for the airline industry and airport operations.