The engine of an Asiana Airlines Airbus A380 caught on fire during refueling at Incheon International Airport in Seoul on Friday afternoon. The plane, HL7652, was about to carry out flight OZ 202 to Los Angeles International Airport (LAX).
Travelers inside the terminal saw smoke and sparks coming from the Rolls Royce Trent 970 engine during a start-up test. The engine then immediately caught on fire before being put out by the airport's emergency services team.
None of the 401 passengers had boarded the plane at the time. Another Asiana A380 (HL7634) was utilized as a replacement and took off four hours after the planned departure.
🇰🇷 Engine one of an Asiana Airbus A380 was seen caught fire during fueling at Seoul International Airport.

Video via weibo.pic.twitter.com/D2SA3PzUct

— air plus news (english) (@airplusnews_EN) October 18, 2019
This is the second engine trouble for the Seoul-based carrier in less than three months. In July 2019, another one of the airline's A380s departing Los Angeles, HL7625, experienced an engine failure seven-hours into a Seoul-bound flight over the Pacific Ocean. To deal with the engine failure, the flight deck decided to cut the engine and continue onto its destination.
Asiana Airlines is South Korea's second-largest airline by fleet size and total passengers carried and has a fleet of six A380 aircraft with an average age of 4.6 years. A day before the incident, South Korea's Supreme Court confirmed a government decision to temporarily suspend Asiana's Incheon to San Francisco (SFO) route for 45 days as a penalty over the crash landing of OZ 214 on July 6, 2013 in San Francisco. Due to pilot error, there were three deaths and injuries to around 200 people.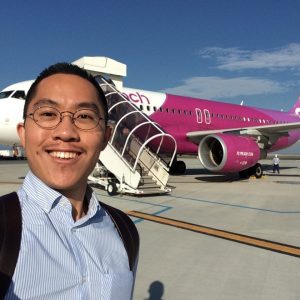 Most people hate long flights or overnight layovers, but Albert loves them. The airport and flying parts of traveling are the biggest highlights of any trip for him – as this avgeek always gets a thrill from sampling different airline cabin products and checking out regional developments happening at local U.S. airports. He's flown on almost every major carrier in the U.S. and Asia Pacific, and he hopes to try out the new A350s soon.

Albert recently completed his undergraduate studies in Business Accounting at USC in Los Angeles and he is currently recruiting for a corporate analyst position at one of the U.S. legacy carriers. During his college years, he interned at LAX for Los Angeles World Airports working behind-the-scenes (and on the ramp) in public relations and accounting. Outside of writing for AirlineGeeks, he enjoys trekking the Hollywood hills, visiting new hotspots throughout SoCal, and doing the occasional weekender on Spirit Airlines.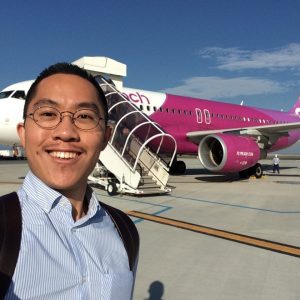 Latest posts by Albert Kuan (see all)