Chile's largest airport has seen massive cancellations this weekend extended until Tuesday, after riots being held over hikes in public transportation fares led to President Sebastian Piñera to instituting a curfew, which takes place from 7 p.m. in the evening to 6 a.m. the next morning.
Although air passengers are exempted from the curfew in an attempt to minimize disruption; the move is undoubtfully affecting operations at its capital Santiago's Arturo Merino Benítez Airport, with more than 250 flight cancellations since Saturday and higher passenger congestion constraining the terminal's services.
Mass cancellations rose throughout Sunday afternoon, cancelling evening departures to destinations such as Buenos Aires, Lima, Montevideo, Rio de Janeiro and New York in addition to various domestic destinations. Monday morning saw almost 100 arrivals cancelled throughout the day, with additional delays in arrivals and departures averaging 75 minutes according to Flightradar24 data.
In this way, the airport has been experiencing a 5.0 disruption index per Flightradar24. This is the highest out of the scale framed by the database, placed when there are big problems with delays and cancellations. However, the number of disruptions is already being reduced.
The airport has been proactive on Twitter alerting passengers of changes and possible disruptions in airport activity. Those travelling between 7 p.m and 6 a.m, when the curfew takes place are advised to carry their boarding pass or proof of ticket to be allowed to travel to the airport. Arriving passengers are handed a circulation authorization by airport authorities to be allowed to circulate within those hours.
Additionally, airport authorities are handing snacks and refreshments to stranded passengers, as well as providing water and blankets for those that choose to stay at the airport throughout the curfew.
On the other hand, airlines are providing more flexibility for flyers wishing to change the date of their flights. Chile's largest carrier, LATAM Airlines, is allowing passengers booked between Oct. 20 and Oct. 24 to change the date of their flights without penalty or claim back the cost of their ticket should they no longer wish to travel.
Meanwhile, Indigo Partners JetSmart, an ultra-low-cost carrier offering domestic and regional flights from Santiago, is allowing those booked until Oct. 27 to change their flights for free.
All passengers are also advised to closely monitor their flight status and contact the airline immediately should any changes arise.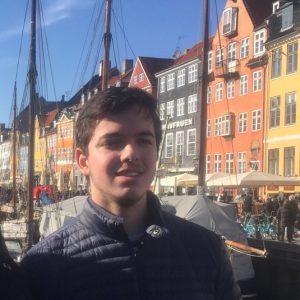 As a geography nerd, Jose has always been fascinated by the complexities of the airline industry and its ability to bring the world closer together. Born and raised in Peru, now studying in the UK. he has travelled around America, Europe and South East Asia. His favorite aircraft is the Boeing 767-300, which he has flown many times during his childhood; although now the A350 is slowly growing up on him.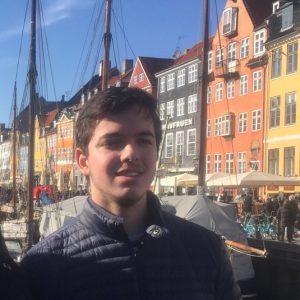 Latest posts by Jose Antonio Payet (see all)