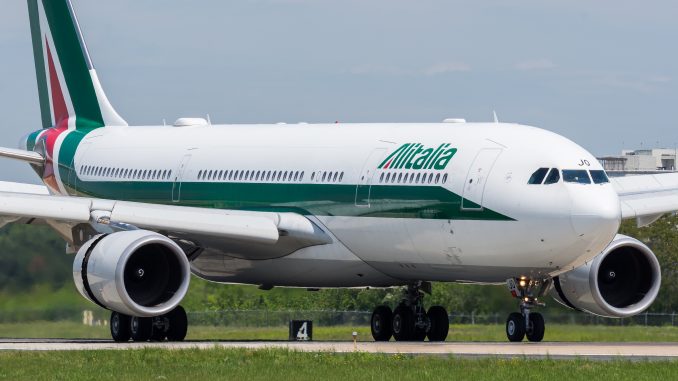 A significant number of flights to and from Italy were canceled today as the result of a national strike called by public and private sector workers over demands for higher pay and improved pensions and working conditions. Alitalia is reported to have canceled over 250 flights, including some on Thursday night and Saturday morning. The affected routes are mainly on the airline's domestic network, as some pilots, cabin crew and ground staff walked off the job at midnight.
Alitalia issued a statement to passengers ahead of today's action: "Alitalia has taken special measures to mitigate customer inconvenience by operating bigger aircraft on domestic and international routes, in order to rebook passengers affected by cancellations onto the first available flights on the same day."
Most of Italy's air traffic control (ATC) network was also shut down between 1 p.m. and 5 p.m. mainly affecting flights to and from Italian airports. Flights which overfly the country and those arriving from outside of Italy were not expected to be affected greatly. Other airlines took pre-emptive action to minimize disruption to their flight networks with the U.K.'s easyJet canceling 32 flights due to striking ground handlers and air traffic controllers.
EasyJet has estimated that over 5,000 of its passengers will be affected by cancellations and disruption during the four-hour ATC strike and walk-out by ground handlers during the day. A spokesperson for the airline told The Independent that "customers flying to or from Italy on Friday 25 October allow extra time to get to the airport and check the status of their flight on easyJet.com and Flight Tracker for live updates."
Ireland's Ryanair, Europe's largest operator, said that they "expect some level of disruption… including delays and the possibility of a small number of cancellations." The airline has said that those customers who may be affected by the strike action will be advised directly and have the option to transfer their flight or obtain a refund. Under European law, airline passengers affected by strike action from third-party service providers, either cancellations or long delays, are not entitled to compensation from the airline.
For U.K. passengers booked to return from Italy, the strike comes at a particularly unfortunate time. The mid-term school holiday period ended yesterday and weekend flights are expected to be full potentially stranding families in the country until early next week.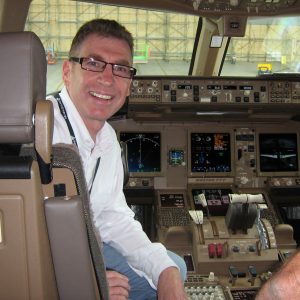 John has always had a passion for aviation and through a career with Air New Zealand has gained a strong understanding of aviation operations and the strategic nature of the industry. During his career with the airline, John held multiple leadership roles and was involved in projects such as the introduction of both the 777-200 and -300 type aircraft and the development of the IFE for the 777-300. He was also part of a small team who created and published the internal communications magazines for Air New Zealand's pilots, cabin crew and ground staff balancing a mix of corporate and social content.

John is educated to postgraduate level achieving a masters degree with Distinction in Airline and Airport Management. John is currently the course director of an undergraduate commercial pilot training programme at a leading London university. In addition he is contracted as an external instructor for IATA (International Air Transport Association) and a member of the Heathrow Community Fund's 'Communities for Tomorrow' panel.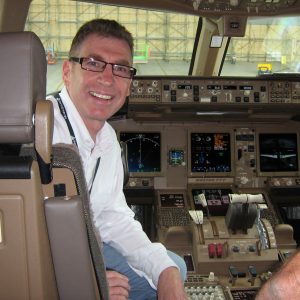 Latest posts by John Flett (see all)