Dozens of Boeing 737 Next-Generation aircraft were grounded on Thursday after airlines around the world continued to find cracks in the bodies of their aircraft. The Next-Generation group is a family of aircraft that comprises the Boeing 737-600, -700, -800 and -900, in addition to variants within those types.
Sydney-based Qantas Airways became the most recent airline to discover the problems, pulling one of its aircraft out of service before announcing publicly it would conduct thorough inspections of the 32 others it currently has in its fleet. The airline, however, worked to ensure passengers they should feel safe aboard Qantas 737s.
"We would never operate an aircraft unless it was completely safe to do so," Qantas Executive Manager of Engineering Chris Snook said in a statement.
According to Forbes, the issue first arose earlier in October as carriers in South Korea were forced to take their planes out of service after cracks had been found. According to aviation authorities in the country, nine aircraft were grounded.
The true scope of the issues began to become clear as carriers including Indonesia's Garuda Indonesia Airways and Sriwijaya Air were forced to pull some of their aircraft out of commercial flying as well. In addition, carriers including Dallas-based Southwest Airlines and Brazil's Gol conducted emergency inspections on their 737NGs.
The recent Qantas findings, however, vastly widen the potential scope of the issue. An original directive from U.S. aviation authorities mandated inspections for 737NGs that had completed over 30,000 takeoff and landing cycles. The most recent Qantas grounding was on an aircraft that fell far below that threshold, having only racked up approximately 27,000 flight cycles, meaning airlines and investigators have been left to wonder where the weaknesses stem from.
These issues, which Boeing reported is affecting 50 of the 1,000 total aircraft inspected worldwide according to the Agence France-Presse, likely could not have come at a worse time for the world's largest aircraft manufacturer. Public trust in the company continues to falter as domestic inquiries into the company's practices and relationship with the Federal Aviation Administration have raised big red flags as to how it and executives addressed the certification of the Boeing 737 MAX, which was involved in two crashes that killed over 300 passengers in Ethiopia and Indonesia earlier this year.
Further still, the company's stock price is down nearly 25 percent from its March peak, and even as it looks set to have the MAX back in the skies by early 2020, some passengers do not yet seem ready to accept the aircraft type again. Another issue plaguing what has been the world's most popular aircraft family to date is not likely to make that process easier.
While issues of this caliber are not entirely uncommon — a few Airbus A220 aircraft were recently grounded as a result of engine issues — they will not help a company that most agree has lost any semblance of a positive public image. And in the airline industry, where the carrier's number one job is to get passengers safely from point A to point B, image is everything.
This story was updated on Monday, Nov. 4, 2019 at 6:44 p.m. ET to correct an error that used the term 'flight miles' instead of 'flight cycles,' which is more accurate.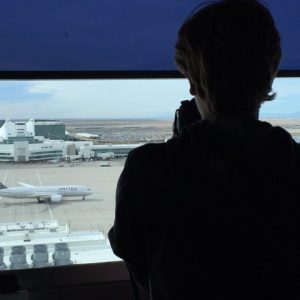 When he was just six months old, Parker took his first flight. From that point, he was destined to love aviation. His mom worked for Southwest Airlines much of his family have been frequent flyers on American Airlines for years, just as Parker is now. In 2015, Parker, inspired by aviation accounts on Instagram, decided to create an account of his own, and he hasn't stopped spotting since. On top of that, Parker has been writing for his school paper since his freshman year and has been writing and doing photography work for AirlineGeeks since August 2016.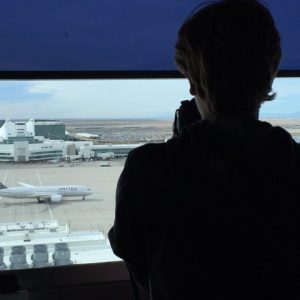 Latest posts by Parker Davis (see all)