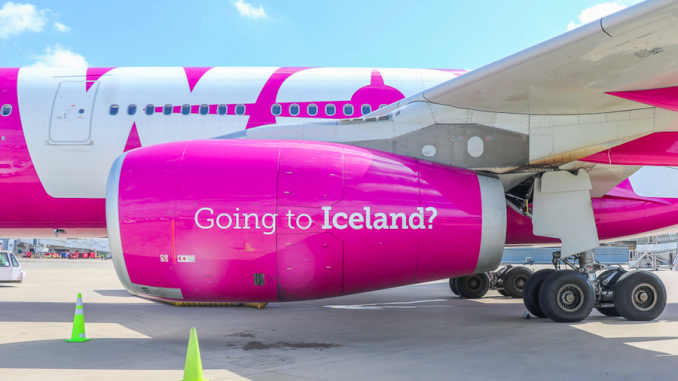 Former executives of low-cost Icelandic carrier WOW air are looking to launch an airline with a similar model eight months after its predecessor called it quits.
In a press conference in Iceland, executives discussed the vision for the airline and plan on naming it PLAY. The website for the carrier is also up and running at flyplay.com.
Arnar Már Magnusson, VP of Operations and former Chief Pilot of WOW air, will head PLAY as CEO of the new carrier.
Similar to WOW air, PLAY will operate a fleet of Airbus A321 aircraft to destinations in Europe and North America. Operations will commence with two A321s but the airline hopes to increase its fleet to six planes by next year and to 10 within the next three years.
The carrier has received investments totaling $40 million and is in the final stages of receiving an Air Operator Certificate (AOC).
It is worth noting that that $40 million investment has come from Avianta Capital. Avianta is owned by the daughter of one of Ryanair's founders, Michael Kell Ryan. The investment would give Avianta a 75 percent stake in PLAY.
At first glance, PLAY's strategy seems very similar, maybe even as a copycat of WOW's, minus the rapid growth. Even in branding, the similarities between the two carriers are hard to ignore. With WOW air adopting a purple color scheme, PLAY will be going with red.
"The reason we chose red is simply the passion accompanying this color," said Magnusson at a press conference in Reykjavik.
Many believe WOW's downfall was their expansion strategy and the inclusion of Airbus A330s but looking at PLAY's current strategy, it may seem like the new carrier may take it slow and steady.
The airline is hoping to start selling tickets later this month and will reportedly give out 1,000 tickets for free. According to the carrier's website, PLAY is also searching for a variety of positions in flight operations, marketing, finance and customer service.
"PLAY consists of people with a wide range of experience from the aviation industry from airlines such as WOW air and Air Atlanta," said a press release on PLAY's website.
It is also rumored that WOW air, the original, will also be making a comeback this year. However, the 2.0 version of the failed carrier will be transporting cargo instead of passengers.
Under the leadership of Michele Ballarin, the carrier will transport freight exclusively between Iceland and Washington D.C. The new "WOW 2.0" hopes to eventually transport passengers one day, aiming to increase passenger experience by providing a lounge for all passengers, serving meals from Michelin rated chefs and using biometric boarding.
An "AvGeek" for most of his life, Akhil has always been drawn to aviation. If there is an opportunity to read about an airline, fly on a new airplane, or talk to anyone about aviation, he is on it. Akhil has been on over 20 different kinds of aircraft, his favorite being the MD-80. Additionally, he has visited 5 continents and plans to knock out the remaining two (Africa and Antarctica) soon. Based in Dallas, Akhil graduated from Texas A&M University with a degree in Management Information Systems and currently works in consulting. His dream is to become an airline executive.
Latest posts by Akhil Dewan (see all)