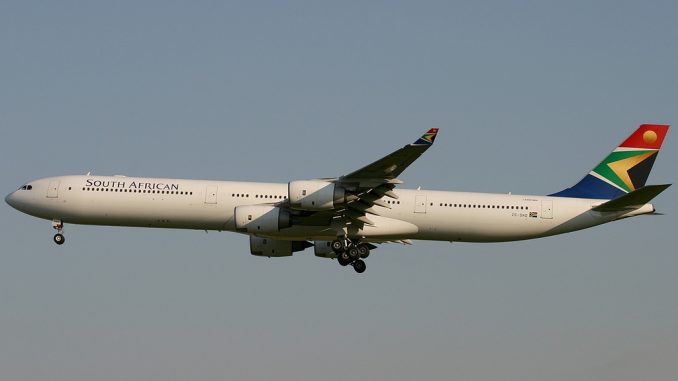 In the wake of the announcement earlier this week that one-fifth of South African Airways' (SAA) employees may lose their jobs due to restructuring of the airline, two union groups have confirmed that planned strike action would still go ahead on Friday. As a result, SAA has cancelled nearly all of its domestic, regional and international flights scheduled for Friday and Saturday, after warning the South African Cabin Crew Association (SACCA) and the National Union of Metalworkers of South Africa (NUMSA) that their actions jeopardize the future of the airline.
NUMSA and SACCA are seeking an eight percent increase for its members but the cash-strapped airline has offered a 5.9 percent increase subject to the availability of funds from lenders. Acting CEO, Zuks Ramasia, said in a statement Thursday: "We have made repeated overtures to the unions to acknowledge the severity of the situation in which we find ourselves in and to work hand in hand with us to try and avert a worsening situation. The strike is going to exacerbate rather than ameliorate our problem, and will result in a set of circumstances from which there may well be no recovery."
As reported on Thursday, SAA announced a restructuring process to its 5,149 global employees which may result in an estimated 944 roles being affected. "We need to address the sustained loss-making position that has persisted over the past years," said Ramasia. "That is why we are leading a restructuring process that seeks to give this airline the future it deserves and establishing SAA once again as 'Africa's leading world-class airline.'"
In a press release on Monday SAA listed the challenges the airline faces including 'funding and liquidity challenges; inability to borrow indefinitely without repaying debt; high interest costs on loans; volatile and fluctuating fuel price; currency volatility; insufficient revenue and cash generation in relation to operating cost; ageing fleet which is expensive to maintain and is fuel inefficient, making it difficult for SAA to compete in the market place; and aggressive international and regional competition for revenue stimulation and network optimisation.'
The airline estimates that it will lose revenue of approximately South African Rand 52 million ($3.5 million) for each day of the strike. With regard to the airline's passengers, interim SAA chief financial officer Deon Fredericks said: "We will provide the refunds, our call centres are available for passengers to contact to make alternative arrangements and we ask our customers to call their agents and they can go to our website as well." SAA's partner airlines which include SA Express, Mango and SA Airlink are not affected by flight cancellations.
Though SAA is clear that the wage negotiations and restructure are separate issues, it would appear that media and employees are having difficulty separating them. Part of the reason is that other South African government agencies are facing similar situations with wage negotiations and restructures seeking to cut wage bills which account for over a third of government spending.
State-owned SAA's survival will now depend on how long this industrial action will last and the long-term financial impact. The situation is not looking great with Irvin Jim, general secretary of NUMSA reported by Fin24 as saying: "We are grounding (SAA) on Friday. It must not move. This is an indefinite strike. If they think we are playing, they have got it coming."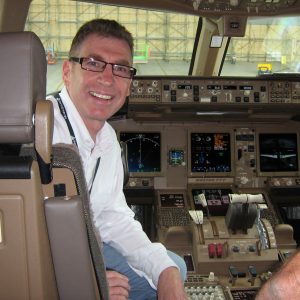 John has always had a passion for aviation and through a career with Air New Zealand has gained a strong understanding of aviation operations and the strategic nature of the industry. During his career with the airline, John held multiple leadership roles and was involved in projects such as the introduction of both the 777-200 and -300 type aircraft and the development of the IFE for the 777-300. He was also part of a small team who created and published the internal communications magazines for Air New Zealand's pilots, cabin crew and ground staff balancing a mix of corporate and social content.

John is educated to postgraduate level achieving a masters degree with Distinction in Airline and Airport Management. John is currently the course director of an undergraduate commercial pilot training programme at a leading London university. In addition he is contracted as an external instructor for IATA (International Air Transport Association) and a member of the Heathrow Community Fund's 'Communities for Tomorrow' panel.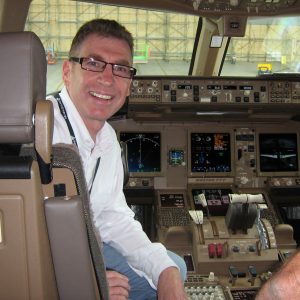 Latest posts by John Flett (see all)