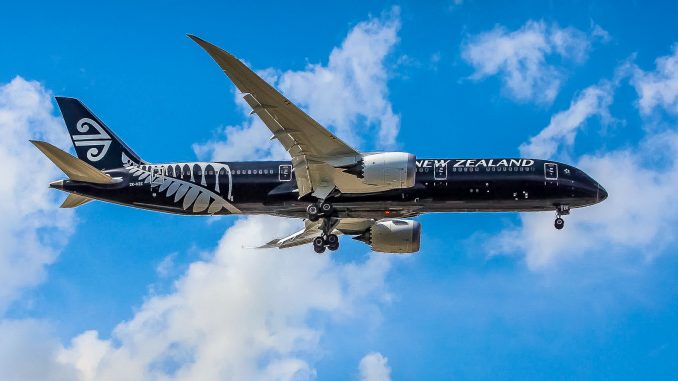 As a result of the continued issues facing Rolls-Royce's Trent 1000 engines, Air New Zealand has announced dozens of flights will be canceled in December and January. Rolls-Royce is requiring the airline, which has 10 787-9 Dreamliner aircraft fitted with the Trent 1000 engines, to implement additional maintenance due to an issue with the engine's high-pressure turbine blades during the peak travel season.
Among the canceled flights are the seasonal Christchurch-Perth service, the second daily Auckland-Perth services and flights on the Auckland-Sydney and Auckland-Tonga routes. It is expected that 14,000 passengers will be affected by the cancellations.
In response to the incident, Senior 787 Fleet Manager Captain Dave Wilson said, "Based on the maintenance needs or our engines, we expect some will need to be inspected in December and January and then serviced by Roll-Royce offshore and unfortunately, Rolls-Royce has no capacity to alleviate this pressure."
Air New Zealand suffered from the Rolls Royce engine issues since December 2017. Doug Grant, the Senior Manager Customer Care and Communications said that the airline never expected to still be facing issues with its Rolls Royce engine.
The airline isn't the only to be affected by Rolls-Royce with Singapore Airlines, Norwegian Air Shuttle, British Airways, Virgin Atlantic and All Nippon Airways also affected by the engine incidents. As a long-standing engine manufacturer, Rolls Royce provides engines to more than 400 airlines.
The engine incident has made a profound impact on the manufacturer. Earlier, Rolls Royce has warned its profit and cash flow would come in at the bottom of its guidance this year due to the issues.
However, CEO Warren East promised that the manufacturer would do more to minimize the airline disruption.
"We want to get planes back into the skies faster, giving airlines much better visibility of when engines need to be services and better confidence in scheduling and providing clarity to investors."

Will has been a travel agent in Hong Kong for almost three decades, as time goes by he hasn't lost his passion for his job, He still has plenty of enthusiasm for the airline industry and airport operations.