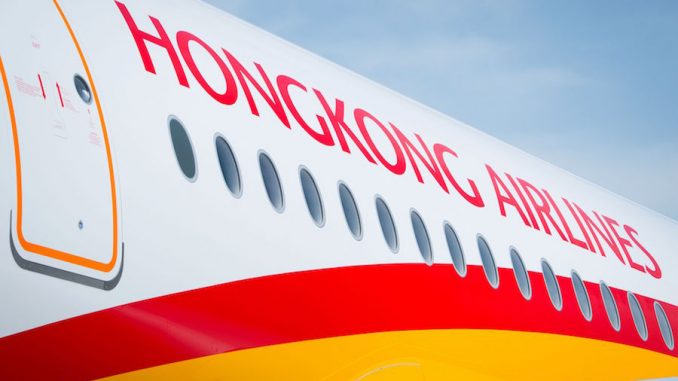 The continuing political protests in Hong Kong have been cited by Hong Kong Airlines (HKA) as the main reason a significant number of their staff will not be paid on time this month. The South China Morning Post on Thursday reported excerpts of an internal HKA memo which stated: "Hong Kong Airlines' business has been severely affected by the social unrest and a sustained weak travel demand. With November being a low travel season as well, our revenue has reduced significantly, affecting our payroll for the month." The decision to defer wage payments until December 6 will affect approximately 45 percent of HKA's 3,560 employees with overseas staff and cabin crew being paid as normal.
The news of the wage deferment comes after six months of continued unrest in Hong Kong which has seen travel to the region drop considerably. At the beginning of November, a meeting was held between the airline's management and representatives of the Transport and Housing Bureau and Civil Aviation Department to discuss HKA's financial situation which has recently been subject to stringent reviews.
After this meeting, HKA, which is Hong Kong's third-largest airline, was criticized by the government. The airline has grounded almost 25 percent of its fleet due to decreased demand and some staff have been forced to take unpaid days leave to assist the airline in reducing costs.
On Thursday the Air Transport Licensing Authority (ATLA) issued a statement in advance of another meeting with HKA's management. In the statement, the ATLA said it would "evaluate the information and explanation to be provided by HKA, and will consider whether there is a need to take appropriate action(s)." In an extreme scenario, the ATLA has the power to revoke Hong Kong Airlines' operator's license or it can make adjustments to the license which may require HKA to restructure its operation.
In a report in Bloomberg, analysts have identified HKA as particularly vulnerable amongst the four Hong Kong airlines to the ongoing disruptions with a high exposure to Mainland China routes and a limited international network. That network is to become smaller as HKA announced that it will cut services to Ho Chi Minh City and Tianjin and end its last long-haul sector to Vancouver in February. This comes after HKA announced capacity reduction on 11 routes earlier in November to appease government concerns.
In a recent statement, HKA said: "Hong Kong Airlines has been reviewing its network strategy and will continue to focus on operating priority routes under the challenging business environment caused by the ongoing social unrest in Hong Kong. (HKA) will continue to monitor the situation closely and adjust its business plan accordingly to ensure that it remains commercially viable and sustains its long-term growth."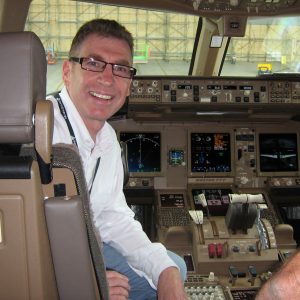 John has always had a passion for aviation and through a career with Air New Zealand has gained a strong understanding of aviation operations and the strategic nature of the industry. During his career with the airline, John held multiple leadership roles and was involved in projects such as the introduction of both the 777-200 and -300 type aircraft and the development of the IFE for the 777-300. He was also part of a small team who created and published the internal communications magazines for Air New Zealand's pilots, cabin crew and ground staff balancing a mix of corporate and social content.

John is educated to postgraduate level achieving a masters degree with Distinction in Airline and Airport Management. John is currently the course director of an undergraduate commercial pilot training programme at a leading London university. In addition he is contracted as an external instructor for IATA (International Air Transport Association) and a member of the Heathrow Community Fund's 'Communities for Tomorrow' panel.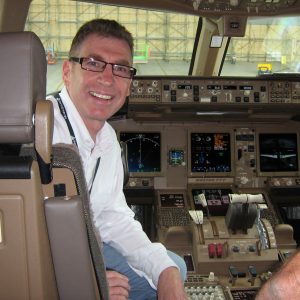 Latest posts by John Flett (see all)