Austria's flag carrier, Austrian Airlines, announced major brand changes today, March 26th. The airline will fuse the Austrian brand with subsidiary Tyrolean Airways to form myAustrian. The new brand represents the airlines emergence from a period of financial restructuring and a new fare structure designed to give each passenger and individual experience.
Starting March 26th, Austrian Airlines aircraft will feature the myAustrian titles as well as a minor tweak to the aircrafts paint jobs. The airline is removing the sky blue color from their corporate identity. The first aircraft in this paint job, an Airbus A321, reg. OE-LBC, left the paint shop today and flew from Vienna to Milan. The aircrafts will also be receiving a refreshed interior to go along with the new paint job.
The myAustrian brand represents a change in the fare system for Austrian. Passengers will be able to give more personalization for passengers, allowing them to add meals and baggage to their booking at the time of purchase. This allows passengers to create a unique booking that is designed to fit their needs.
"The brand name 'myAustrian' is designed to signal to customers that we want to more effectively respond to their individual product wishes in the future than in the past," Austrian Airlines CCO Andreas Otto said. "At the same time we want to strengthen the identification of our employees and customers with 'their' airline."
The new fare structure, which will be introduced for booking in the future, will be similar to many other airlines "customized" fares. The airline will be keeping the Business class fare but will be splitting the economy fare into three separate fares based on the passengers needs. The fares, "Light", "Classic", "Flex", are similar to what Southwest Airlines does with their, "Wanna Get Away", "Business", and "Business Select" categories.
The airline also announced today that new destinations would be added, with a focus towards warmer, leisure climates. Starting June 20th new service will be added to Mahon, Menorca in the Spanish Baleric Islands. Also, on Oct. 16th, Austrian will resume service to Miami with flights 5 times a week. Finally new service to the tropical island of Mauritius will begin Oct. 29th initially only weekly service.
This announcement by Austrian comes just days after a Germanwings jet, also owned by Lufthansa, crashed into the French Alps. Due to the accident, the official announcement of the integration of Austrian and Tyrolean Airways will be delayed until April 1.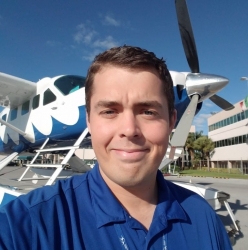 Daniel has always had aviation in his life; from moving to the United States when he was two, to family vacations across the U.S., and back to his native England. He currently resides in South Florida and attends Nova Southeastern University, studying Human Factors in Aviation. Daniel has his Commercial Certificate for both land and sea, and hopes to one day join the major airlines.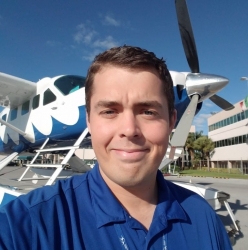 Latest posts by Daniel Morley (see all)