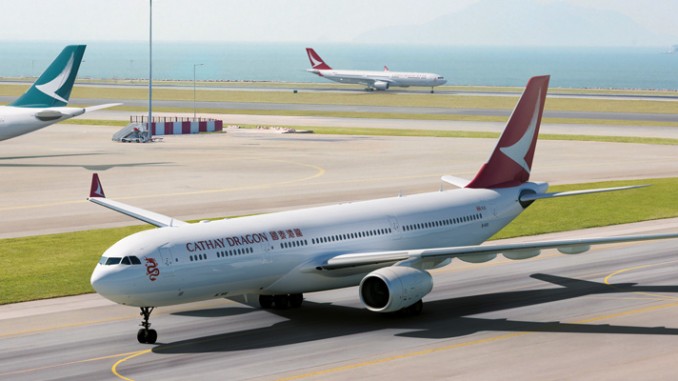 Hong-Kong based Cathay Pacific has unveiled that Dragonair will soon be rebranded as Cathay Dragon, leading into "a new era of opportunity and growth." The rebranding of the low-cost subsidy is aimed at capitalizing on Cathay Pacific's high international brand recognition.
The rebranding is made up of a new logo incorporating the famous brushing logo which Cathay Pacific already uses, as well as a redesigned livery to closely match that of its partner. Changing Dragonair's logo and livery will allow the two airlines to show more clearly their partnership. The original Dragonair logo, that currently is on all of its aircraft, will still be part of the fleet livery, being housed just behind the cockpit windows.

Cathay Pacific's Chief Executive Ivan Chu said, "We are very proud of what we have achieved together. Cathay Dragon is a brand that will be recognizably part of the Cathay Pacific Group for our customers from different parts of the world. The rebranding will enable us to capture the fast-growing passenger flows across the two carriers by creating a more seamless travel experience."
"We are building on what is a true Hong Kong success story that has made our city a leading international aviation hub and gateway to and from Mainland China markets. This rebranding will sharpen our competitive edge by offering an attractive Cathay- led brand package that carries the assurance of a consistently high-quality customer experience."
Dragonair was founded in 1985, starting its operations out of Kai Tak International Airport with a Boeing 737-200 and becoming the first local competitor to Cathay Pacific. Over 30 years, the Hong Kong flag carrier fought hard against the upcoming airline and attempted several times to block the airline's flight-slot applications for airport operations. This eventually led to a decision by the Hong Kong Air Transport Licensing Authority and the Hong Kong Government to adopt a one route-one airline policy, which lasted until 2001.
In 2006, Dragonair became a wholly owned subsidiary of Cathay Pacific. Since then it has added over 20 destinations and has witnessed passenger numbers traveling across both airlines up around 7 million in 2015, five times more than before the merger. Both Cathay and Dragonair carried 34 million in 2015, up from 22 million the previous year.
Dragonair currently has 42 aircraft in service including Airbus A320, A321, and A330 aircraft with 8 more on order. Each aircraft are fitted with a new cabin interior and have a personal television in all cabin classes.
According to the Cathay Pacific website, the rebrand will roll out over the coming months, with the new livery to appear for the first time on a Cathay Dragon A330-300 in April. The Cathay Pacific Group is planning on launching a major international advertising and marketing campaign later this year promoting Cathay Dragon and the benefits this rebranding will bring to passengers.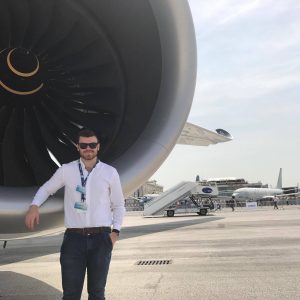 James is a keen aviation enthusiast from the United Kingdom. He has been flying since the age of 13 and today, aged 23, flies the Airbus A319/320 series for one of Europe's largest airlines.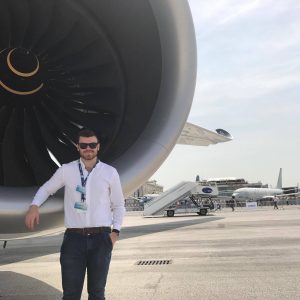 Latest posts by James Dinsdale (see all)