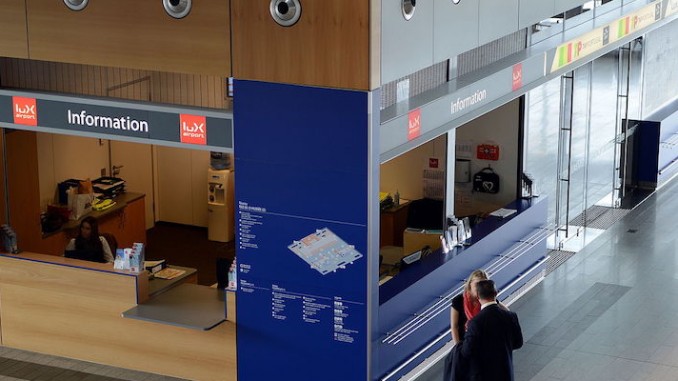 For us AvGeeks, any opportunity that could bring us closer to airplanes is definitely worth considering. One way to do this is by volunteering at your local airport. Many commercially-serviced airports offer some kind of volunteer program. Whether it is being an information desk worker or a mobile airport ambassador, there is something for almost every AvGeek to grow their passion for the industry. With it being Volunteer Appreciate Week, here are some steps to becoming an airport volunteer:
Search the Airport's Website
The first step in becoming an airport volunteer is locating more information on your airport's program. Most of the time, this can be found on the airport's website, sometimes near the careers page. If you can't locate anything on their website, reach out to either a representative from the airport's authority or send the airport a message on social media. Within the message, be sure to mention that you are an aviation enthusiast with knowledge of the industry. Hopefully, they can find something for you to do.
Send in Your Information
If you were able to locate information about volunteering on the airport's website or by reaching out to them, the next step is to send your information over so that the volunteer coordinators and managers can get a better understanding of who you are. This information can include a resume, a cover letter, and maybe some other details about yourself, such as why you would like to become a volunteer.
Wait For a Response/Send a Follow Up
Once you have sent in all the necessary information, it is now time to wait for either a direct response to your email or a phone call. Be sure to check your email and have your phone handy in case you get a call. If you don't receive a response within approximately three weeks, it doesn't hurt to send a short follow up message.
Acceptance and Initiation
Most likely, you have gotten a response from the volunteer coordinator at this point. In the coming weeks, they will schedule some time with you in order to go through the training process of becoming an airport volunteer. This may consist of an exam, a "scavenger hunt" around the airport, and shadowing at the various volunteer posts around the airport. This process may take some time, so be patient; it is all worth it. Once you have proven that you can effectively volunteer on your own, most likely you will work with the coordinator to pick shifts and get to work.
If you love airplanes, airports, and working with the flying public, volunteering at your local airport could be the right past time for you. Volunteering is known as being a great resume builder, and what better way to do it than at a place we AvGeeks love?
Ryan founded AirlineGeeks.com back in February 2013 (actually, it was called Aviation Official, but we've changed a bit since then). From being on the yoke of a Piper Navajo, to visiting about Delta's operations center in Atlanta, Ryan has done it all. in 2016, along with American Airlines, Ryan masterminded AAviationDay at more than 10 locations around the world. The smell of jet fumes in the morning along with the countless number of passionate airline employees keep him enthralled in the industry, always seeking more. You can find him helping out travelers at Reagan National Airport near Washington, D.C. when he's not doing something for AirlineGeeks.
Latest posts by Ryan Ewing (see all)