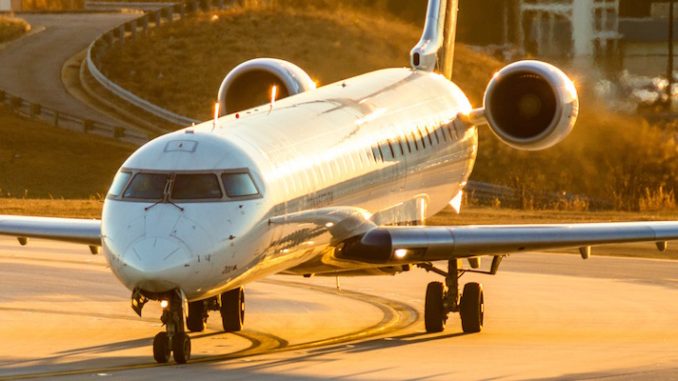 Due to the extremely low pay and high cost of flight training, the airline business is struggling to recruit pilots. However, one regional carrier has taken a step in the right direction to intrigue more people in becoming airline pilots.
Endeavor Air, which operates Delta's regional Bombardier CRJ aircraft, has recently raised the stakes in the regional airline business in an attempt to attract new pilots. Other regional carriers currently pay their first year pilots between $20,000 and $34,000 per year. Endeavor, on the other hand, has raised their salary for first year first officers to $50,000. This is a huge increase compared to the other US regional carriers salary, but thats not all. Endeavor Air will also offer a $3,000 bonus for completing training with the company, and a $20,000 annual retention package, which gets raised to $23,000 after the first year of employment.
If this isn't enough to get you interested in flying for Endeavor Air, they offer more enticing perks. Due to it's growing fleet, the company is projecting an opening for over 300 captain positions, which first year pilots can achieve in about two and a half years. Newly employed pilots may also qualify for Delta's DGI program.
The Delta Guaranteed Interview program (DGI) is a joint program between Delta and Endeavor that guarantees pilots an interview at Delta. Every month (if Delta is hiring pilots) Endeavor will send their main-line partner a list of roughly 12 DGI qualified pilots to be interviewed by Delta. Not all pilots qualify for this program however. To qualify, Endeavor pilots must:
Be on Endeavor's seniority list
Have been hired by Endeavor after July 16, 2015
Write a formal request to join the DGI program
Meet Delta's hiring requirements
Held captain position at Endeavor for at least 24 months
According to Endeavor, pilots may choose to opt out of the DGI program and do an OTS, or "Off The Street," interview with Delta. The pilots who chose the OTS option, void their Delta Guaranteed Interview eligibility and will be interviewed with the same opportunities as all other OTS candidates.
Endeavor Air is making flying more financially reasonable for young pilots, especially those who head into the airline world directly after college. Hopefully this step by Endeavor will challenge other airlines to raise their first year first officer salaries and even create programs, such as the DGI program to allow regional pilots an easier step into mainline carries.

Matthew Garcia became interested in aviation at the age of 12 when he installed Microsoft Flight Simulator X on his computer. He was instantly "bitten by the bug" and has been in love with aviation ever since. Matthew took his first introductory flight in 2013 and began normal flight training in February of 2015. Over the years, Matthew's love and knowledge for aviation has grown tremendously, mainly due to FSX. Garcia flies highly advanced aircraft in a professional manner on a highly complex virtual air traffic network simulating real world flying. In 2016 Matthew achieved his private pilot certificate from the FAA. Now he studies journalism at the University of Nebraska at Omaha.

Latest posts by Matthew Garcia (see all)