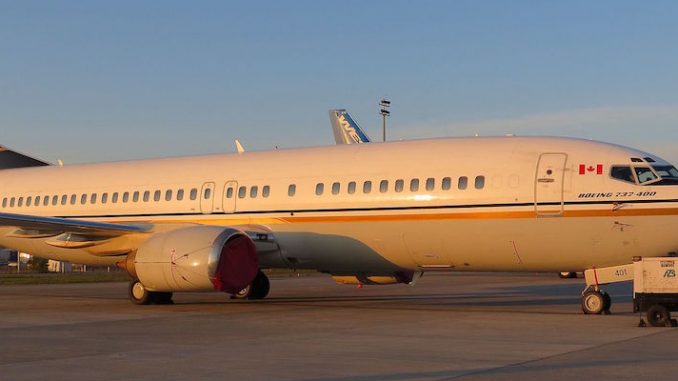 When thinking about Canadian aviation and the commercial airlines gracing the skies a few names instantly pop into mind. Those airlines generally include WestJet, Air Canada, Air Transat and a few others. However, starting July 25th, a "new" airline will be seen in the skies above Canada.
The carrier, originally founded in 2015 had planned to start flights on February 12th of this year but had to push back the date due to licensing issues. It was announced on June 23rd that they would restart ticket sales immediately and flights would commence the following month. The long delay was due to a review of licensing procedures by the Canadian Transportation Administration (CTA).
Background
NewLeaf was founded as an Ultra Low Cost Carrier (ULCC) in April of 2015 by Jim Young, a name that might ring a bell with those who know their aviation history. Young, a former executive at Frontier Airlines in the United States, proposed the venture and also made some key announcements. These announcements included flying to secondary airports to save costs, a tactic that was seen with not only Frontier but other ULCCs and Low Cost Carriers around the world. He then went on to announce the airline's partnership with Flair Airlines, the company who would be operating the aircraft and crew.
The later announcement was what caused the hold up in the commencement of operations. The CTA went through a review process to determine if NewLeaf needed its own operating certificate or if it only needed and indirect certificate as they were not the airline directly operating the flights. It was later settled that NewLeaf was considered a ticker reseller who was selling tickets on Flair Airlines flights.
Fleet
As NewLeaf is considered to be a reseller, it does not have its own fleet of aircraft. Flair Airlines, who will be operating flights for NewLeaf, has a fleet of 5 Boeing 737-400s, all equipped to seat 158 passengers in an all economy layout. Flair also operates two other types, but NewLeaf stated that only the 737s would be used for their operations.
Destinations
With its headquarters at Winnipeg Airport, NewLeaf also considers this to be their main hub with two more hubs at Hamilton International Airport and Kelowna International Airport. Other destinations include Abbotsford, Edmonton, Fort St. John, Halifax, Kamloops, Moncton, Regina, Saskatoon, and Victoria. The airline sells vacation packages to some of these locations and recently released a more detailed list of destinations and frequencies.
Outlook
In the past, small airlines have not always had the best success in the Canadian market. With the big airlines controlling the market, it is hard for start ups to get a foothold and gain ground in the air market. It can be said that virtual airlines have not always worked, the most recent example being the new PeopleExpress in the United States.
Jace has been working at AirlineGeeks for nearly three years. Born in Seattle, Boeing and aviation quickly took over his life and he never stopped looking up. Jace enjoys plane spotting and taking trips just so he can fly. He is currently studying at Embry-Riddle Aeronautical University while earning his Bachelors of Science in Air Traffic Management.
Latest posts by Jace Moseley (see all)