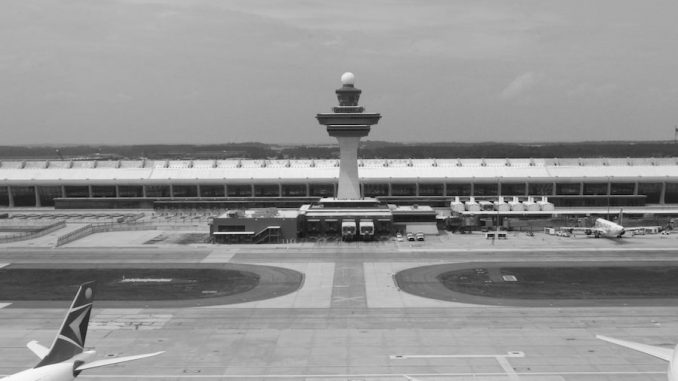 The Commonwealth of Virginia is flooded with historical monuments, battlefields, and stories of the past. However, from the aviation world, it serves as a major international entry point and home to a busy hub for business and government travel. Virginia brings together better than anywhere the tales of the past and the tails of the future.
MAJOR AIRPORTS
Washington Dulles International Airport – Dulles, VA
Named after a John Dulles, a Secretary of State in the Eisenhower administration, Dulles' name gives an easy clue into the metro area that it primarily serves. Listed as one of three major airports to serve the Washington area, it sees over 21 million passengers a year traveling to more than 125 destinations worldwide.
Its first scheduled flight was from Newark in 1962 operated by Easter Air Lines. Originally being labeled as too far out of town for Washington D.C, neighboring Reagan National was the primary stop for the Capital.  As planes became larger and longer range, Dulles grew as the long-distance airport to complement Reagan's perimeter restrictions.
The big four U.S. carriers all utilize IAD with United Airlines leading the pack followed by American, Delta and then Southwest Airlines. As a popular international entry point, British Airways, Lufthansa, and Emirates lead the market share.
The most popular routes from Washington Dulles include San Francisco and Los Angeles domestically and London and Frankfurt internationally.
Ronald Reagan Washington National Airport – Arlington, VA
Located just three miles south of the nation's capitol, Reagan National is an extremely popular airport. Built over 75 years ago, it has transformed into some of the busiest airspace in the world while still being very regulated in regards to noise and perimeter restrictions. Sitting at the 23rd busiest in the country, DCA transports lawmakers, government officials, and over 21 million passengers.
The top three destinations from DCA are Atlanta, Boston, and Chicago-O'hare. Currently, American Airlines holds a 25% of the market share while recently focusing on turning Reagan into a hub.
Only 20 daily round trips flights are authorized to fly beyond the 1,250 mile perimeter restriction that is placed on DCA.  Getting up the east coast is not a problem from Reagan with nearly hourly air shuttle like flights to LaGuardia and Boston Logan.
OTHER AIRPORTS:
Richmond International Airport – Sandston, VA
This small airport in the capital city of Virginia is growing in popularity. Recently hitting a record of over 3.5 million passengers Richmond is mostly served by Delta Air Lines. The busiest domestic route for Richmond is Atlanta, Georgia followed by Charlotte, North Carolina.
Newport News & Norfolk International Airport
Both these airport are served primarily by Delta Air Lines and American with service to Atlanta and Charlotte, which are large hubs for these airlines. Only about 30 miles apart Norfolk serves almost double the amount of passenger then Newport News. The newest expansion into the city has been from Frontier Airlines which struck popularity for its non-stop route to Denver, Colorado.

Shane started as an airline geek on the first day that his mother brought him to work with her as a kid at Dulles Airport. Visiting the ground control tower, driving out on the ramp, and even sitting in the engines, he knew this was something awesome. After learning all the aircraft types and collecting countless model planes, he was addicted. After college, Shane worked at the FAA command center and gained in-depth knowledge of the industry he already loved. For over 5 years, he has worked mainly in Information Technology with the Department of Defense and various military organizations, however continues to grow his passion for aviation and the world of flying. Still today he can't go to the airport without staring out towards the runway or look up to the sounds of something overhead.

Latest posts by Shane Piper (see all)