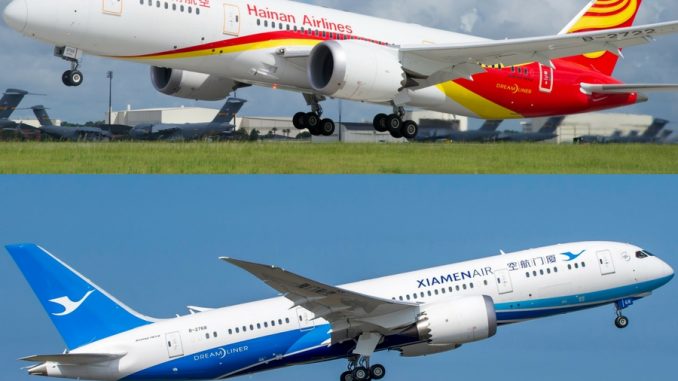 In the early 1980s, the Civil Aviation Administration of China (CAAC) began operating flights between Beijing and New York, San Francisco, and Los Angeles. These routes were the first between the nations operated by Chinese carriers.
However, in 1988, the Chinese government split the CAAC into six separate airlines. Air China, the nation's new flag carrier, took over the U.S. routes, and other airlines slowly began to pick up other routes. This same year China Eastern, another spinoff of CAAC, began operating flights to the U.S. as well. The carrier started with the Shanghai-Los Angeles route before picking up Shanghai-Chicago via Seattle and Shanghai-San Francisco. China Southern added a Guangzhou-Los Angeles flight in 1997, opening the floodgates for new routes between North America and mainland China to begin.
Most recently, the next route between the two countries was revealed. On Aug. 23, Xiamen Airlines announced three weekly flights between New York JFK and Fuzhou, beginning Feb. 15, 2017. Not only is the route one of many between the U.S. and China, but it's also one of many operated by one of the smaller Chinese carriers. Carriers that are beginning to come out in full force in the transpacific market.
The CAAC only permits one Chinese airline to operate any long haul route out of China. This ensures competition is all but eliminated from other Chinese carriers, leaving US airlines as the only opposition on each route. This rule does, however, ensure carriers that get into the market later than others end up with less desirable routes. For example, Hainan Airlines, which launched its first route to the U.S. in 2008, was recently looking to expand in Los Angeles. Routes from Beijing, Chengdu, Nanjing, Shanghai, and Guangzhou, which were already taken by China's bigger carriers.
As a result Hainan chose to fly from Changsha. Hainan's main hub is in Beijing, a city with a population of nearly 22 million according to the 2010 census. Changsha, on the other hand, had a population of approximately 7 million people in 2015. While operating from Changsha may not seem ideal, Hainan relished the opportunity because it allows them to compete in a major market that they hadn't yet touched.
"With the new Changsha-Los Angeles route, Hainan Airlines has become one of the major airlines providing services between China and the US. We believe that the new route will further enhance economic, cultural and technological exchanges between the two countries," Hainan Deputy Chairman Mu Weigang said.
This one airline-per-route policy allows the carriers who have already established routes to benefit from the lack of competition. Larger carriers are able to operate to many major North American cities from one hub, Shanghai in the case of China Eastern. They had a head-start on their destinations out of Shanghai before smaller carriers could even purchase widebodies.
As can be seen with Hainan's Los Angeles route, the CAAC has given Chinese carriers two ways to grow their long haul network: 1) fly from smaller Chinese city to a large or small North American city, or 2) fly from a large Chinese city to a smaller North American city. Hainan is a prime example of both. Their Los Angeles-Changsha flight illustrates the first, while their Beijing hub perfectly exemplifies the second. Out of Beijing, a large Chinese city, they fly to Boston, Seattle, San Jose, Toronto, and Chicago O'Hare. By the end of the year they will add Calgary, Chicago, and Las Vegas to their route network. As a larger carrier that got into the market sooner, China Eastern flies to four of the top ten from their Shanghai hub alone.
All these new routes have led to an increase in capacity very few markets have seen. According to CAPA – Centre for Aviation, the number of weekly flights between the U.S. and China operated by Chinese carriers is four times higher than ten years ago. In 2014, there were more flights operated by Chinese carriers than those provided by U.S. carriers in the market to cities both large and small.
Nevertheless, somewhat obscure cities in both North American and mainland China continue to be opened up for travel across the Pacific. If the one airline-per-long haul route policy stays in place, more cities on both sides of the ocean will receive new flights. If the policy is removed, there will likely be airlines looking to compete on routes that were previously closed off by whichever carrier happened to hold them first. In either scenario, there will certainly be plenty of routes for all travelers to utilize.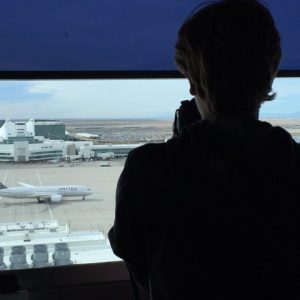 When he was just six months old, Parker took his first flight. From that point, he was destined to love aviation. His mom worked for Southwest Airlines much of his family have been frequent flyers on American Airlines for years, just as Parker is now. In 2015, Parker, inspired by aviation accounts on Instagram, decided to create an account of his own, and he hasn't stopped spotting since. On top of that, Parker has been writing for his school paper since his freshman year and has been writing and doing photography work for AirlineGeeks since August 2016.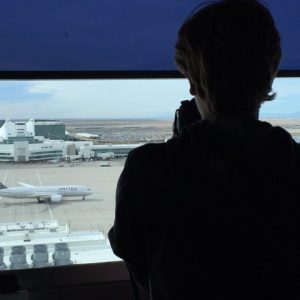 Latest posts by Parker Davis (see all)