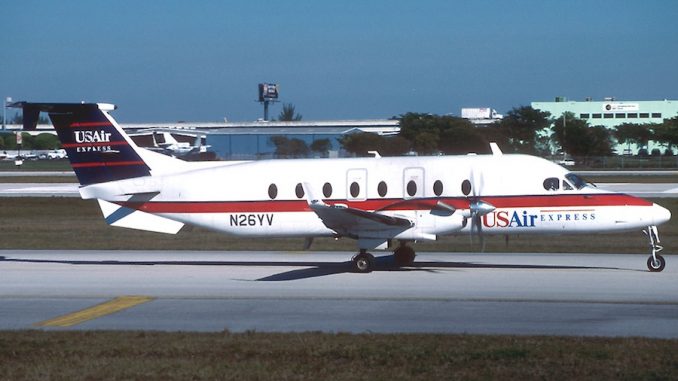 Throughout its long history, Air Midwest flew turboprops on shorter routes not acceptable for larger jet aircraft. Founded in May of 1965 in Wichita, Kansas by Gary Adamson, originally called Aviation Services, Adamson used a single Cessna 206 to transport remains between mortuaries. In 1967, the carrier moved into scheduled services with flights between Wichita and Salina, Kansas. The next year, the original Frontier Airlines ended service in western Kansas. This provided Aviation Services the opportunity to grow and expand. The airline purchased Beechcraft 99s and changed its name to Air Midwest.
By 1978, Air Midwest was connecting small towns in Kansas with large cities such as Witchita, Kansas City, and Denver, using Metroliners. That year, airline deregulation saw the airline undergo a major expansion. Ten additional Metroliners were ordered and service was added to New Mexico via Lubbock, Texas to cover for routes dropped by Texas International Airlines. This expansion saw Air Midwest's first partnership with a larger airline, when the airline partnered with Braniff International at Lubbock. Expansion continued through the late 70s and early 80s with Air Midwest continuing expansion in the Southwest. However in 1984, Mesa Airlines began expanding aggressively in the region. This new competitor caused Air Midwest to end service to the region in 1986.
In hopes to gain a codeshare agreement with Republic Airlines from their Memphis hub, the airline purchased Arkansas based Scheduled Skyways in 1985. However, the deal fell through as Republic chose a different airline to feed their Memphis hub. The merger with Scheduled Skyways pushed Air Midwest to bankruptcy as large maintenance issues were found with the inherited fleet. In 1985, the airline introduced the Saab 340 to the fleet and slowly began the process of modernization. Although the deal with Republic failed to materialize, the late 1980s saw Air Midwest reach deals with Eastern, Ozark, and American Airlines to feed their hubs in Kansas City, St. Louis, and Nashville.
Troubles continued for the airline. In 1987, Air Midwest was forced to sell its Nashville hub and Saab 340s. Later, in 1986, TWA purchased Ozark and forced Air Midwest to scale back its St. Louis operations. Eastern closed down its Kansas City hub in 1988 leading Air Midwest scrabbling to find a feed for its 89 daily flight from the city. A deal was reached with the second incarnation of Braniff, but the airline went bankrupt shortly after.
In 1991, the St. Louis hub was sold to Trans State Airlines while the rest of the company was sold to Mesa Air Group. Air Midwest, under new ownership, began operating Beechcraft 1900s for US Airways from Kansas City. In 1997, Mesa Air Group organized its brands under the Air Midwest name. The airline continued to provide feeder service using the Beechcrafts. Deals with America West saw the airline provide EAS service from America West's hubs in Phoenix and Las Vegas. With the merger of US Air and America West in 2007, service continued under the US Airways Express moniker. Air Midwest also expanded its partnership with US Airways before the merger serving hubs in Charlotte, Philadelphia, and Pittsburgh.
Air Midwest attempted to add new service, with a hub in Chicago in 2007, which closed less than a year after opening. In January of 2008, the CEO of the Mesa Air Group, Jonathan Ornstein, announced that they would be shutting Air Midwest down. The reason was blamed on rising fuel and maintenance costs for the fleet. It was announced all service would cease on June 30th, 2008. The last flights operated by Air Midwest both departed Kansas City at 10:40PM for Joplin, MO and Columbia, MO. When they landed, 43 years of service for the airline had ceased.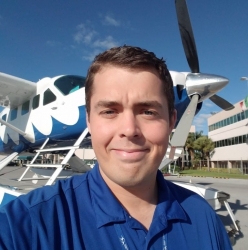 Daniel has always had aviation in his life; from moving to the United States when he was two, to family vacations across the U.S., and back to his native England. He currently resides in South Florida and attends Nova Southeastern University, studying Human Factors in Aviation. Daniel has his Commercial Certificate for both land and sea, and hopes to one day join the major airlines.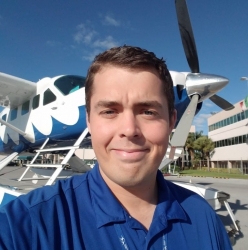 Latest posts by Daniel Morley (see all)