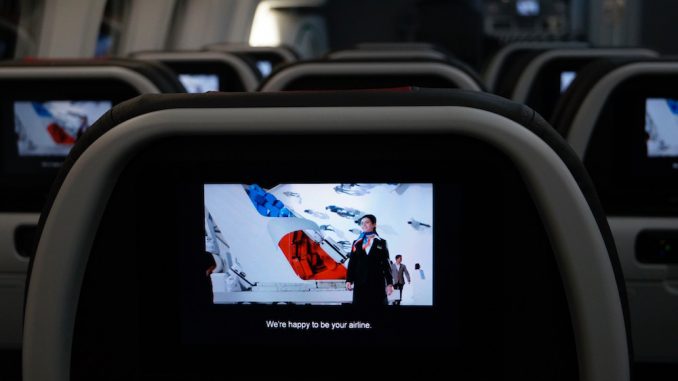 The purpose of safety videos are to inform the passengers what to do in case of an emergency. Recently, several airlines have begun to make an effort to make their safety videos more memorable. Some videos that AvGeeks, and the general public, will never forget include Virgin America's #VXSafetyDance and Air New Zealand's "The Most Epic Safety Video Ever Made #AirNZHobbit."  By making their videos more interesting, airlines are able to draw passenger's attention to the information that is being demonstrated to them. Additionally, these videos can also be used as an advertising tool.
Just recently, the three major US airlines, American, Delta, and United, released new safety videos. Each airline has created a unique and distinctive video to not only demonstrate safety, but also to showcase and advertise their brand in the most appealing way possible.
American
According to American Airlines, their newest safety video focuses on "the importance of in-flight safety while providing viewers with a stylized, intriguing and entertaining experience." The idea was to "produce an in-flight safety video that is an unexpected treat for the eyes and ears."
This video was released just after employees debuted the new uniform of the airline. The video itself focuses on all aspects of American employees, ranging from flight attendants to fleet service clerks. What's unique about the new arrangement is that all the sounds heard in the background music were taken exclusively from the noises that you encounter at an airport or on an airplane.
American's safety video captivates both the visual and auditory senses of passengers. Like most of the newer safety videos, it moves away from taking place in an actual aircraft. 
The video ends with the simple phrase "cause great is what we're going for," alluding to not only the airline's previous slogan, "Going for Great," but also to its current slogan, "The World's Greatest Flyers Fly American." The company's creation and release of a new and entertaining safety video demonstrates not only their attempt to make sure passengers pay attention onboard but also their initiative and desire to strive for greatness.
Delta
Delta is one of the only US airlines that has been consistently releasing new versions of their safety video. Their current video is entitled "Legend of Safety: Safety Video Game" which features different animated "legends," ranging from sports athletes like Serena Williams to Katherine Lee, or "Deltalina," one of the faces of Delta's brand. The airline emphasizes that "safety is not a game, but this new video is." Delta has even released an online game that follows what is being demonstrated in the video, where you get points for doing each of the demonstrated safety techniques correctly.
Delta has also released other fun-themed safety videos, such as "The Internetest Safety Video On The Internet," which takes internet pop-culture and makes something that is usually boring (such as a safety video) into something that is fun and entertaining to watch. Delta began their new series of safety videos back in 2012 with the intent of  grabbing "the attention of even the most seasoned travelers by using pop culture references, surprises and guest appearances – all to communicate important safety messages."
As aforementioned, Delta has been the top US airline in releasing up-to-date and new safety videos. Unlike most of the other safety videos, Delta's videos stay true to being filmed onboard an aircraft.  Other airlines have been filming on sets made to mock up cabin interiors or have opted to film in different locations in order to convey a specific message. Delta, through each new video released, demonstrates the ability to constantly draw the passenger's attention to what the airline believes matters most when flying: safety.
United
United has created their current safety video with the intent of emphasizing their relationship with Team USA. This video, which is currently the oldest video of the three airlines, was released in April of 2016 to highlight United's "partnership with Team USA while informing travelers of important safety procedures on board." It takes the passengers through a journey of the Olympic games seen in Rio this past summer, ranging from swimming to soccer.
United is also known for its series of safety videos titled "Safety is Global," which takes the viewer across the world to different destinations in which United serves, all while demonstrating the key features of the aircraft. All of the videos in this series feature United's iconic theme song "Rhapsody in Blue" written by George Gershwin.
Like American and other airlines, United's concept of demonstrating safety tips and features while not being in an airplane might seem abstract and outlandish to some. However, others are able to see that such techniques are used for advertising purposes. Even through the rocky aftermath of the Continental-United merger, the airline is still committed to ensure that passengers maintain their loyalty and continue to "Fly the Friendly Skies." These safety videos demonstrate that an airline, like United, can have a large global reach while at the same time be dedicated to great customer service, which leads to an excellent passenger experience.
As always, safety is the number one priority of any airline. In an attempt to ensure that passengers are vigilant and are aware of what to do in an emergency, it is absolutely necessary that the safety video grabs the attention of the passenger. Airlines are adding creativity and entertaining themes to reiterate what needs to be known before flying. Most importantly, regardless of how boring the video is or how often you fly, make sure you pay attention to the briefing, as this could make a difference in the unlikely event of an evacuation.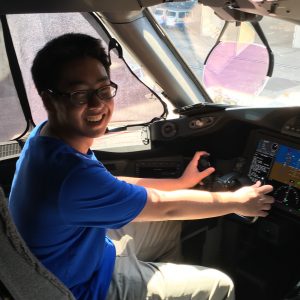 Ever since he made his first trip on a Boeing 747 in 2005, Samuel has been an AvGeek at heart. He is a dedicated United (ex-Continental) loyalist and frequent flier who attempts to live by Continental's slogan, "Work Hard, Fly Right." He has a huge love for the Boeing 777 along with any other Boeing wide body aircraft. Samuel is an avid collector of all types of airplane memorabilia ranging from model airplanes to in-flight magazines. In his free time, Samuel enjoys playing guitar and piano, and he is constantly on various airline websites scanning for any breaking news.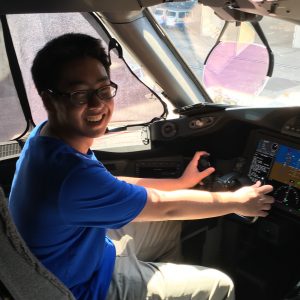 Latest posts by Samuel Chen (see all)