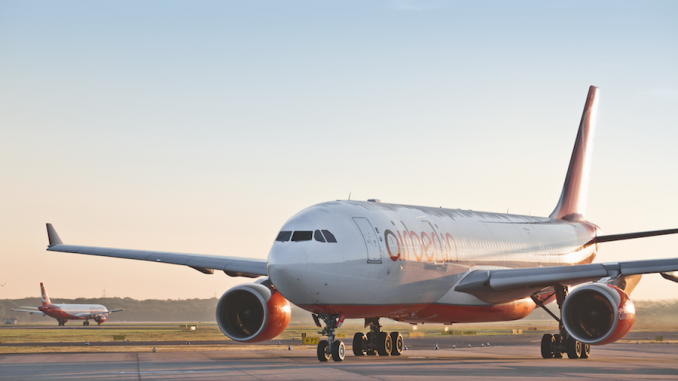 Air Berlin is looking for students to write in with their best sustainability ideas. A competition where individuals or groups can hand in their ideas, lending a fresh perspective that help them develop sustainable ways to make aviation more environmentally friendly. When thinking about sustainability, many things come to mind: environmentally friendly solutions, using less water, and producing less waste. Aviation has seen many smart developments in the past such as high bypass ratio engines, flex-temp take offs or solar powered gliders to name a few.
Many organizations value the importance of creating sustainable solutions. The 2011 ICAO publication Vol 66, No. 6 was dedicated entirely to aviation and sustainability. Its topics ranged from economic sustainability concerns to social development and carbon impact.
In 2013, Airbus made its Aviation Environmental Roadmap available; a document which not only highlights the efficiency of the A380, the A320neo, and the A350XWB, but also addresses issues such as air traffic management, aircraft operation, and alternative fuels.
Virgin Atlantic promotes in their 2015 sustainability report: " Change is in the air." Not only did they outline the sector-specific climate change targets set by IATA in 2009, but they also showed their highlights and achievements.
In June 2016, IATA AGM passed a resolution to reduce aviation carbon emissions. "Airlines are committed to sustainability. With improvements to technology, operations and infrastructure and the deployment of sustainable alternative fuels, we are delivering results against our climate change commitments. However, to achieve carbon-neutral growth from 2020, we also need a mandatory global carbon offset scheme," said Tony Tyler, IATA's Director General and CEO.
Aviation was the first industry sector to set carbon-reduction targets at the global level, which include improving fuel efficiency by 1.5% annually to 2020, capping net emissions with carbon-neutral growth by 2020, and cutting emissions in half by 2050 compared to 2005.
Air Berlin is cleverly stepping up to these requirements by inviting students from all over the world to send in their ideas. The best idea will be rewarded with a flight voucher worth €2000. Until 22 Jan. 2017, individuals or groups may submit a concept, no more than two pages long, by email to [email protected].
AirlineGeeks.com began in February, 2013 as a one-man (er… teenager, rather) show. Since then, we've grown to have 20 active team members, and yes, we're still growing. Some of us are looking to work in the aviation industry as professionals when we grow older. Some of us are still trying to decide what we want to do. That's okay though, because we're all here for the same reason: we love the airlines. We're the youngest team of airline industry journalists out there.
Latest posts by AirlineGeeks.com Staff (see all)