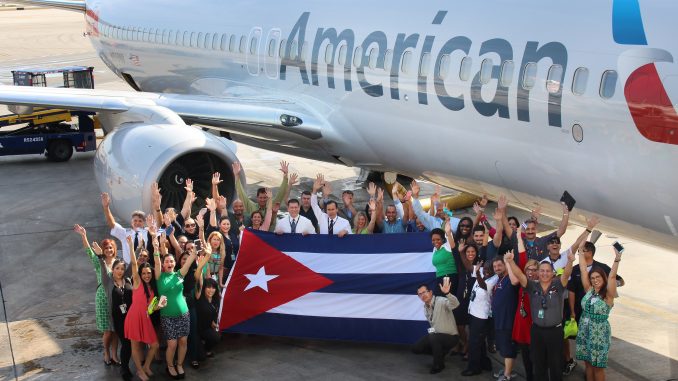 On Nov. 25, Fidel Castro, the former President of Cuba for over 30 years, passed away. While the former leader hasn't been in charge of the country for the past eight years, his nationalist views and Marxist political ideology is still felt by Cuba's population of more than 11 million people to this day. Raul, who is Fidel's brother and has been in power since Fidel stepped down in 2008, has slowly been making several decisions that have opened Cuba to increased relations with the U.S.
Political Differences
Most travel from the United States and Cuba has been limited since an order signed by President John F. Kennedy in 1963, following the Cuban Missile Crisis in 1962. While regulation has lapsed briefly and been renewed multiple times since the 1960s, the general message has stayed the same: US citizens cannot spend any money in Cuba, and since some sort of airfare tax would go toward a Cuban airport, travel is therefore not allowed.
During the early 2000s, numerous interests in Congress attempted to lift restrictions in order to allow for more free trade and exports to flow to Cuba. However, with a threat looming of a veto form President George W. Bush, these movements failed. Many Americans quickly figured out a loophole to travel to Cuba by first transiting through another country, such as Mexico, the Bahamas, or Costa Rica. However, this plan still carried some risk as it was technically illegal.
In 2009, the US administration led by President Barack Obama announced some easing of the travel ban by allowing Cuban-Americans to travel home to see family. This was followed by President Obama in 2011 allowing students and missionaries to be allowed to travel if certain restrictions were met. After the Obama Administration's announcement to improve relations with Cuba in 2014, restrictions were eased even more for those traveling for education and missionary trips.
Previous Air Service
While the United States has not allowed scheduled service to Cuba, many other nations have kept regular diplomatic relations, and therefore allowed regularly scheduled flights. Due to Cuba's close relationship with the Soviet Union in the 1980s, regularly scheduled service from Aeroflot and LOT Polish Airlines existed at one pint. Canada, who in many global scenarios practices a non-intervention policy, maintained regular service through Air Canada. Regular service was also offered via other major Caribbean nations.
Operating from its home in Cuba since 1929, Cubana de Aviación, was once owned by a group of investors. However, following the Cuban Revolution in 1959, the airline was taken over by the government and began expanding to destinations across the globe such as Prague and Manchester.
Let the Commercial Service Begin
In March of 2016, President Obama and President Raul Castro met together, marking the first time two leaders from the countries have met in over 80 years, as well as agreeing to allow scheduled commercial service to begin to Cuba once again. After extensive review, the US has agreed to allow nine airlines (Alaska, American, Delta, Frontier, jetBlue, Silver Airways, Southwest, Spirit, and United) to begin this service, with travel still restricted to those travelling to the Caribbean nation for 12 general reasons: educational activities in Cuba for schools, professional research and meetings, public performances, religious activities, humanitarian projects, journalistic activities, family visits, activities in Cuba by private foundations, support for the Cuban people, exportation, importation, or transmission of information technologies or materials, certain authorized export transactions, and official business of the US government.
All of these carriers will be flying not just to the capital city of Havana, but to other destinations in Cuba as well. While the new routes seem to point toward a slowly opening door into Cuba, other factors based on Raul's leadership seem to push this message even further. While Fidel was known for encouraging more state-controlled businesses, Raul has done otherwise. He has reduced state spending, put caps on executive mandates, encouraged international investment, and allowed private businesses to grow. This marks a stark contrast from previous leadership, but also could signal what the future of aviation in Cuba could hold.
If Raul Castro hopes to continue the economic and somewhat free market growth he has touted in his recent reforms, it may mean expanding the airports in the island country to allow for more travelers. In addition to the airlines in the US beginning service this year, several international carriers such as Alitalia and Turkish are expected to further pile on new tourist passengers looking to see Havana and other major cities in Cuba. This may mean investing more money and expansion of the airports to allow for more travelers, but also potentially creating programs that incentivize foreign companies to invest more capital in new hotels, resorts, etc.
These investments and incentive programs will only further generate more travelers for Cuba, and result in more economic opportunities for its people. While none of these scenarios are guarantees, if the growing relationship between Raul Castro and the United States is any indicator, then we can expect many more reforms, investments, and opportunities to take place as Cuba opens its doors to the United States once again.

Joe joined AirlineGeeks in 2014, and in his current role as Editor-in-Chief manages a growing team of writers both in North America and Europe. He enjoys spending the bulk of his time researching, learning and analyzing the latest trends in the airline industry, all while mentoring new members of the AirlineGeeks team who seek to do the same. Areas of research include revenue management, codeshare and alliance partnerships and airline financial results.

Latest posts by Joe Pesek (see all)