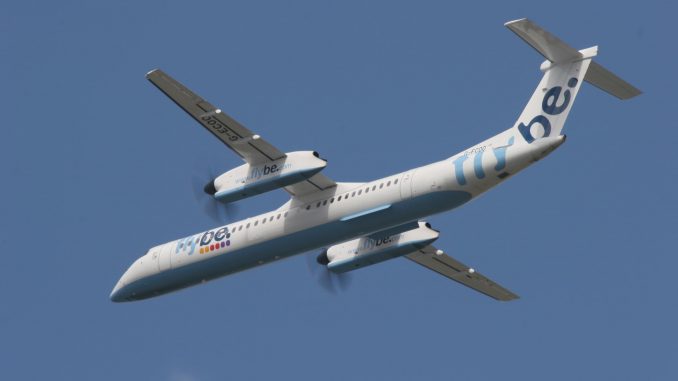 Flybe, Europe's largest regional airline, announced earlier this week that they will be operating to Heathrow next year to connect the UK's largest international gateway with Scotland. They will be offering a choice of 40 scheduled flights per week from Aberdeen and Edinburgh. These new routes will complement Flybe's already well-established London City flights from the two Scottish airports.
Flybe's Executive Chairman, Simon Laffin, said, "We are delighted to announce our first flights to London Heathrow, significantly enhancing our UK domestic route network and offering even better links between Scotland and London. The new routes to Heathrow complement the existing ones we operate to London City and will benefit our business customers and customers in Scotland who want to connect with our long haul codeshare partners."
The airline will be utilizing the slots that have been made available as a result of commitments set out by the European Commission following the acquisition of BMI by the International Consolidated Airlines Group. Flybe will not be required to pay for the slots, however, they must meet the Heathrow landing and passenger charges. The expansion means that from March 26, 2017 Flybe will offer up to 18 flights per day between London and Edinburgh, and up to 10 flights per day between London and Aberdeen.
In a statement, Heathrow's Chief Executive, John Holland-Kaye added,"Improving the connections into Heathrow from all around the UK will be vital in helping to secure the economic future of communities in every corner of the nation. Today's announcement shows that the measures we're introducing, such as the £10 reduction on domestic passenger charges, are already working to secure vital links. More airlines flying routes to Scottish airports means more flights, more competition and choice for families, and more visitors to Scotland. With Flybe based at Terminal 2, it also means new, unique direct access from Heathrow to markets such as Colombia, Taipei and Auckland – meaning more opportunity for Scottish businesses looking to reach new export markets."
Flybe will be operating out of Terminal 2 and will offer ipassengers connectivity to its numerous codeshare and interline partners. Flights will be conveniently timed for both business and leisure flyers and the fares for a one-way ticket including taxes and additional charges will start at £39.99.
Tomos has had a keen interest in aviation for over 10 years and 4 years ago he decided to take it to the next level. He currently holds a private pilot's license and is working towards his commercial license.
Latest posts by Tomos Howells (see all)