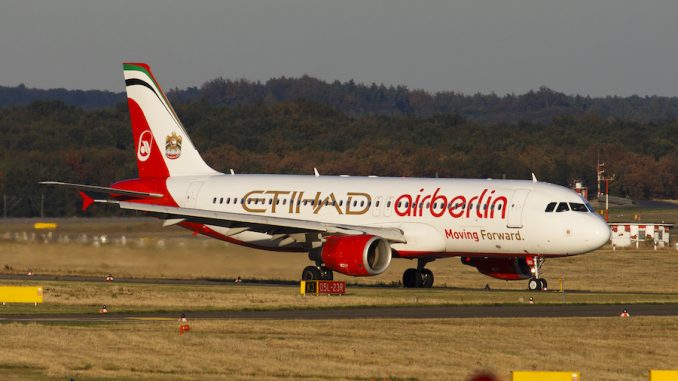 On Tuesday, Air Berlin announced that they will be filing for insolvency after its main shareholder Etihad Airway said it would no longer provide financial support. The German-based carrier has been hit for months with disruptions to its flights, while it has been going through several restructuring efforts.
The carrier has built up a tab of more than $3.2 million in losses in just over six years and in the last two years has now built up a net debt of 1.2 billion euros.
In June, the airline insisted that "it was not about to go bankrupt," despite the Gulf-based carrier initially pledging support to the airline until October 2018.
Despite this announcement, it has said that all current books are still valid and that the German government will be providing a guarantee for 150 million euros, through its development bank will allow it to continue operations while talks continue.
While a shock to many, this announcement has likely been in the pipeline for a short while for Etihad, after they pulled out of another European-based airline, Alitalia, who also filed for bankruptcy in May this year.
Thomas Winkelmann, CEO of Air Berlin, in a statement said: "We are working tirelessly to achieve the best possible outcome for the company, our customers, and employees, given the situation."
Lufthansa and "other (undisclosed) partners" are believed to already be in advanced talks with Air Berlin to buy parts of the group which, according to the airline, are "well advanced and promising." The carrier expects these negotiations to be concluded in the near future.
Air Berlin will continue to operate as a member of the oneworld alliance group as they have filed for the proceedings required to self-administrate as it continues its restructuring process. Despite the news On Tuesday, Air Berlin will continue to offer its passengers a normal flight schedule along side its affiliate airline NIKI.
With a loan from the German government to cover it on an operational front for the long-term, it is unlikely that Air Berlin will end up in the same situation as Alitalia.
Tomos has had a keen interest in aviation for over 10 years and 4 years ago he decided to take it to the next level. He currently holds a private pilot's license and is working towards his commercial license.
Latest posts by Tomos Howells (see all)