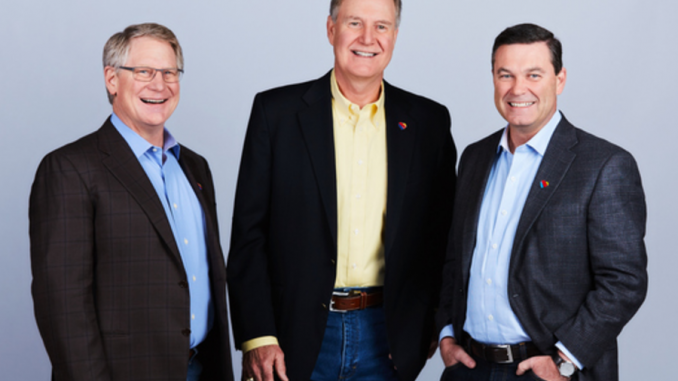 Dallas, Texas-based Southwest Airlines announced Tuesday new changes to their executive ranks, promoting Thomas Nealon to President and Michael Van de Ven to Chief Operating Officer.
Nealon, who rejoined Southwest a little over a year ago in the then-newly created position Executive Vice President of Strategy and Innovation, had previously served as the airline's Chief Information Officer from 2002-2006 and on the company's Board of Directors from 2010-2015. Additionally, Nealon has held numerous executive roles across many different industries, and currently serves on the Board of Directors at the Fossil Group.
Nealon will be assuming the role from current Chairman and Chief Executive Officer Gary Kelly. Kelly said he was excited about these changes, which he feels will greatly benefit the airline's customers, shareholders, and employees.
"We are fortunate to have such a deep bench of gifted Leaders," Kelly said in a statement, "and these changes will allow for continued executive development, as individuals, and as a team. I am excited about our future and our numerous opportunities, and I look forward to working with this team for years to come."
Kelly, 61, has served as CEO for the airline since 2004 and has held the title of President since 2008, when Colleen Barrett stepped down from the position. He has been working with the airline for over 30 years. Southwest was previously the only one of the four biggest U.S. airlines without separate people in the roles of CEO and President. American Airlines, Delta Air Lines and United Airlines have all split the responsibilities.
Nealon, regarded both in and outside of the company to be Kelly's most likely successor, will report to Kelly and will handle portions of the commercial, finance, technology, corporate delivery and corporate strategy departments. Commercial and finance will be transitioned under him later in 2017.
Kelly told the Dallas Morning News that, despite renewed speculation of an upcoming retirement, he has no intentions to leave the company soon, nor is his role in the company undergoing any real changes. He also told the paper that he and the Board insist the airline does not have a heir apparent.
"The only way to adequately prepare for succession is to give people opportunities," Kelly told the Dallas Morning News.
Van de Ven has worked at Southwest for 23 years, the last 11 in Operations, and most recently served as an executive vice president for the airline. He will maintain all of his current responsibilities and additionally take control of the customer support and hospitality divisions.
The airline also announced a few more changes at leadership levels. Greg Wells is assuming the role of Executive Vice President of Daily Operations and will report to Van de Ven. Andrew Watterson will take over as Senior Vice President and Chief Revenue Officer, and Steve Goldberg will become Senior Vice President of Ground Operations and Provisioning. Additionally, Vice President of Labor Relations Michael Ryan announced his retirement, effective March 1, and Russell McCrady has been named his successor.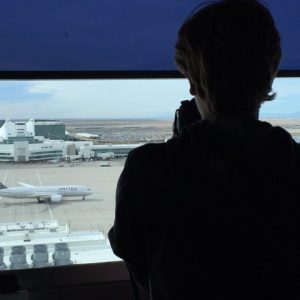 When he was just six months old, Parker took his first flight. From that point, he was destined to love aviation. His mom worked for Southwest Airlines much of his family have been frequent flyers on American Airlines for years, just as Parker is now. In 2015, Parker, inspired by aviation accounts on Instagram, decided to create an account of his own, and he hasn't stopped spotting since. On top of that, Parker has been writing for his school paper since his freshman year and has been writing and doing photography work for AirlineGeeks since August 2016.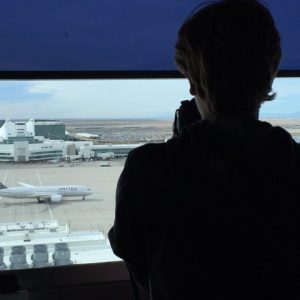 Latest posts by Parker Davis (see all)