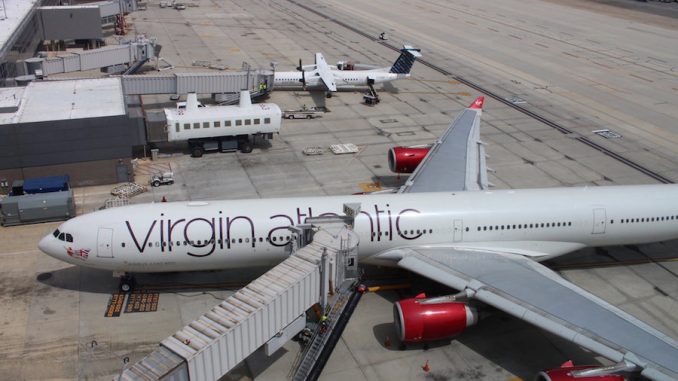 Virgin Atlantic has announced that they will be adding an additional new route for their 2017 scheduled service portfolio, becoming the only operator to fly between London-Heathrow and Barbados.
The flight will become the newest addition to the airline's Winter 2017 schedule and will operate twice weekly from Heathrow on Tuesdays and Saturdays.
The Airbus A330 aircraft, which will be operating the route, will be configured in a tri-class layout offering passengers Upper Class, Premium Economy, and standard Economy seating. Virgin Atlantic will now offer a total of 11 flights a week to Barbados from Heathrow, Gatwick, and Manchester.
Virgin Atlantic Chief Commercial Officer, Shai Weiss, said, "The Caribbean has always been a core market for Virgin Atlantic and so we're excited to announce we're offering more choice to our customers with the option of flying from Heathrow, Gatwick or Manchester direct to Barbados."
The news follows Virgin Atlantic's codeshare partner, Flybe, announcing that they would be operating domestic flights into London-Heathrow. This means that Virgin Atlantic will be able to tap into the Scottish market by offering connections with customers from Edinburgh and Aberdeen.
This expansion to Barbados from Heathrow is the sixth new service that Virgin Atlantic has launched this year, with Seattle to Heathrow, Varadero in Cuba from London-Gatwick, and Manchester to San Francisco, Boston, and New York.
The expansion of this new Manchester route to San Francisco, Boston, and New York will be good news for Virgin Atlantic's other codeshare partner, Delta Air Lines, as they have made New York-JFK a sizable hub.
Delta has already taken strides to increase the profitability of this partnership after they moved to Terminal 3 in Heathrow, allowing faster connection times for their customers onto Virgin Atlantic flights.
Tomos has had a keen interest in aviation for over 10 years and 4 years ago he decided to take it to the next level. He currently holds a private pilot's license and is working towards his commercial license.
Latest posts by Tomos Howells (see all)