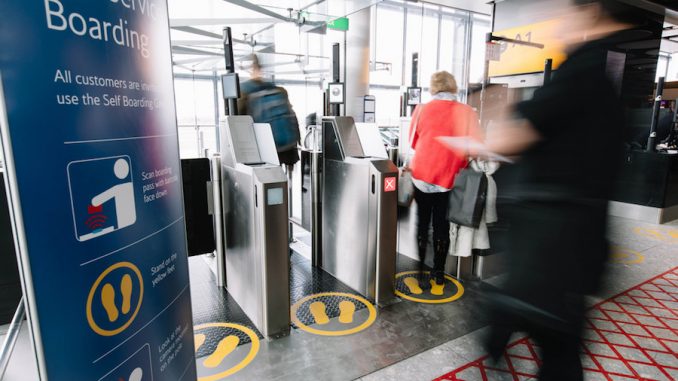 On Thursday, British Airways officially debuted automated biometric technology at London Heathrow Airport, which will be evident in the new self-service boarding gates.
Currently, the service is only available at the first three boarding gates for UK domestic flights in Heathrow's Terminal 5, according to the airline. The new technology began testing in June 2016, and about 4,000 passengers have already experienced the service.
Self-boarding works using facial recognition. When customers travel through security, a digital facial scan is conducted, which is matched with their boarding pass when they arrive at the gate.
Passengers are then allowed straight through to the aircraft, according to British Airways. Safety and security is a major goal with the biometric technology.
"Our customers have told us that they want the ability to simplify and speed up their journeys through the airport," said Troy Warfield, Director of Customer Experience for British Airways. "The addition of self-boarding gates, along with self-serve bag drop points, are just two of the ways in which we are investing in areas our customers value most."
Looking ahead, three additional self-boarding gates are set to open at Heathrow each week until mid-June for domestic flights, with the prospect of expanding to international flights still being explored for the future.
Other technological enhancements include new self-service bag drops at both Heathrow and Gatwick, with plans in place for an improved connections area at Heathrow's Terminal 5 later this year.
Ashley is currently a senior in high school and plans on pursuing a career in aviation or journalism. Her favorite airplanes include the Boeing 777, 737MAX, and Airbus A350. She enjoys taking flights on various airlines to different airports and planespotting at her local airports.
Latest posts by Ashley Magoon (see all)