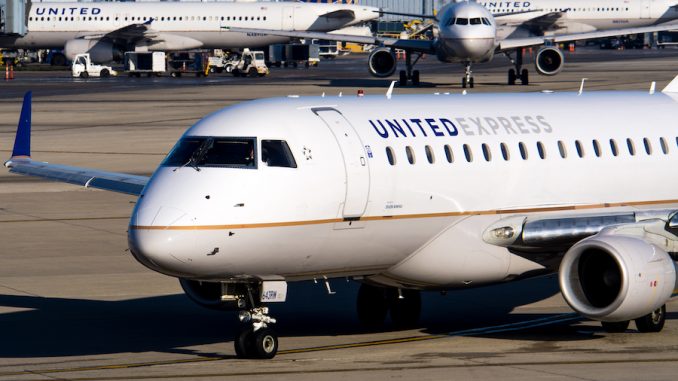 On April 9, a United passenger was forcibly removed from United Express flight 3411 at Chicago's O'Hare International Airport. After no one volunteered to leave the flight in order to make room for commuting employees, the company randomly selected passenger Dr. David Dao to be removed with compensation.
When Dr. Dao refused, Chicago Department of Aviation (CDA) police was called to remove him. Video of the officers aggressively pulling the passenger from his seat quickly spread through social media, creating a very large backlash against United's actions.
The airline has now reached "an amicable agreement" with Dr. Dao and his lawyers as well as made multiple changes to its policies regarding the way customer service situations are handled.
United has announced the following changes as a response to the incident. Not all of these policies will take effect immediately, however, all of the policies should be put in place by the end of the year:
Limit use of law enforcement to safety and security issues only.
Not require customers seated on the aircraft to give up their seat involuntarily unless safety or security is at risk.
Increase customer compensation incentives for voluntary denied boarding up to $10,000.
Establish a customer solutions team to provide agents with creative solutions such as using nearby airports, other airlines or ground transportations to get customers to their final destination.
Ensure crews are booked onto a flight at least 60 minutes prior to departure.
Provide employees with additional annual training.
Create an automated system for soliciting volunteers to change travel plans.
Reduce the amount of overbooking
Empower employees to resolve customer service issues in the moment.
Eliminate the red tape on permanently lost bags by adopting a "no questions asked" policy on lost luggage.
Prior to these policy shifts, United CEO Oscar Munoz sat down with NBC News' Lester Holt at the airline's Network Operations Center (NOC) in Chicago calling the incident a "system failure." Munoz also noted that the airline is actively working to fix any ongoing issues. The interview can be seen here:

"Every customer deserves to be treated with the highest levels of service and to the deepest sense of dignity and respect. Two weeks ago, we failed to meet that standard and we profoundly apologize. However, actions speak louder than words," said Munoz. "Today, we are taking concrete, meaningful action to make things right and ensure nothing like this ever happens again."
"Our review shows that many things went wrong that day, but the headline is clear: our policies got in the way of our values and procedures interfered in doing what's right," Munoz added.
Matthew Garcia became interested in aviation at the age of 12 when he installed Microsoft Flight Simulator X on his computer. He was instantly "bitten by the bug" and has been in love with aviation ever since. Matthew took his first introductory flight in 2013 and began normal flight training in February of 2015. Over the years, Matthew's love and knowledge for aviation has grown tremendously, mainly due to FSX. Garcia flies highly advanced aircraft in a professional manner on a highly complex virtual air traffic network simulating real world flying. In 2016 Matthew achieved his private pilot certificate from the FAA. Now he studies journalism at the University of Nebraska at Omaha.
Latest posts by Matthew Garcia (see all)