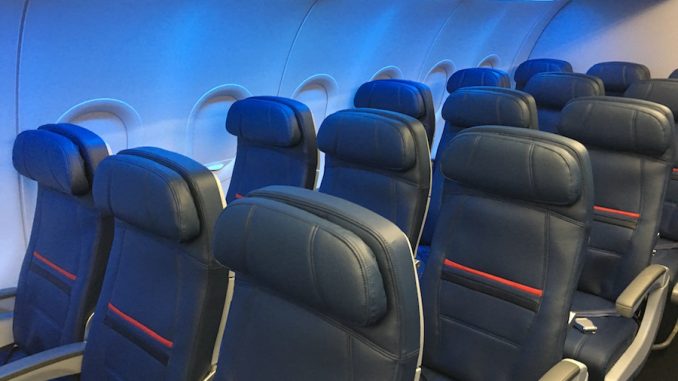 On Thursday, The Department of Homeland Security (DHS) disputed reports of a new electronics ban that was said to be put into place on U.S.-bound flights from European nations this week.
In a statement, a DHS spokesperson added that no decisions have been made while also noting that the restrictions are under consideration. "No decisions have been made on expanding the restriction on large electronic devices in aircraft cabins; however, it is under consideration."
"DHS continues to evaluate the threat environment and will make changes when necessary to keep air travelers safe. When there are changes, we'll announce that. There is no announcement today, contrary to some published reports."
The DHS was expected to ban laptops in the cabin of flights from Europe to the U.S. The European ban is the second electronics ban to come about.
In March, tablets and laptops were banned on flights from 10 Middle East and North African nations as a safety percussion after a fear of terrorist attacks caused by explosives inside large electronic devices.
The denied access of electronic devices larger than a cell phone in the cabin is thought to be a plausible way of stopping terrorist attacks on airliners, however, it can also create another problem. Passengers wanting to travel with laptops or tablets on European originating flights will be required to place their devices in the cargo hold; a place where lithium-ion batteries are not generally favored.
Fires are known to be started by lithium-ion batteries in aircraft no matter where they are stowed. However, the fire is spotted sooner if it occurs in the cabin, resulting in the fire being put out in a timely manner. In the cargo hold, fire extinguishing systems are not designed to fight lithium-ion fires.
John Cox, CEO of Safety Operating Systems, stated, "If you have a cargo hold with numerous lithium batteries, once one goes and starts that heating process, it can propagate to further devices. You have this reignition."
While the United States stated that there will be no ban, European airlines are still preparing for a large electronic ban to be put into place. A European transport official said, "We're expecting something to happen, we're just not sure exactly what or when."
Air carriers that serve the U.S. to Europe market are expecting a decrease in bookings as a result of an electronics ban if such thing would happen. CNN Money reported that over 14.5 million travelers to the U.S. are from Europe equaling to 40% of America's oversea travelers.
The International Air Transport Association (IATA) is pushing President Trump to find a different way to increase security without banning electronics in the cabin.
"The responses of Canada, the EU, and Australia to the same [security] intelligence demonstrate that a ban on large electronic devices in the cabin is not the only way forward. Indeed we believe that it is not sustainable in the long run," said Alexandre de Juniac, IATA's CEO.
Matthew Garcia became interested in aviation at the age of 12 when he installed Microsoft Flight Simulator X on his computer. He was instantly "bitten by the bug" and has been in love with aviation ever since. Matthew took his first introductory flight in 2013 and began normal flight training in February of 2015. Over the years, Matthew's love and knowledge for aviation has grown tremendously, mainly due to FSX. Garcia flies highly advanced aircraft in a professional manner on a highly complex virtual air traffic network simulating real world flying. In 2016 Matthew achieved his private pilot certificate from the FAA. Now he studies journalism at the University of Nebraska at Omaha.
Latest posts by Matthew Garcia (see all)