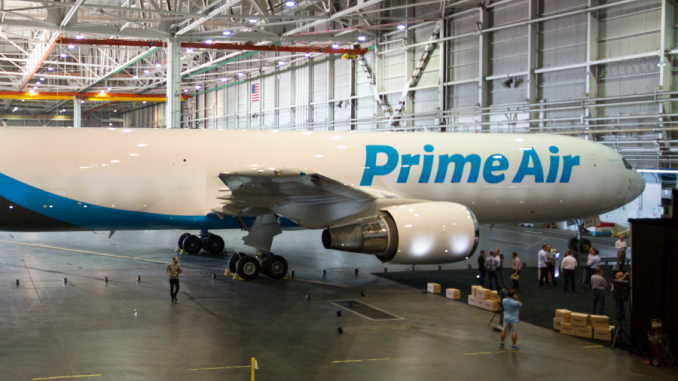 In August 2016, a newly painted Boeing 767-300F emerged from a paint hanger in New York with a never before seen livery. The light blue, white, and dark gray aircraft flew through the night across the country to Seattle-Tacoma International Airport.
It laid in wait until the Seafair Air Show just a few days later, when it would make its first official public appearance.
On that summer day in Washington, Amazon's Prime Air was revealed to the world.
That aircraft, N1997A, was the 11th of 13 Boeing 767 aircraft to enter Amazon's fleet, but, with the new livery, it was symbolic of the new chapter in Amazon's attempt to control every aspect of the customer experience, from purchase to delivery.
The plan was simple: Amazon initially wanted to operate a fleet of 40 767s with their main hub being at Cincinnati/Northern Kentucky International Airport, located just outside Cincinnati in Hebron, Kentucky. Amazon would use pilots from both Atlas Air and Air Transport International to operate the eventual peak of 200 daily flights across the U.S.
Amazon has stated that its goal for Prime Air is to expand beyond the airport, at some point growing to a completely autonomous delivery system using drones instead of UPS or FedEx trucks to carry packages to doorsteps across the country. Despite early successes and lofty goals, Prime Air has not been without its fair share of troubles.
In the middle of last year's holiday season, some of the pilots on contract went on strike, citing being forced to work on days that they otherwise should have off  as the reason for walking off the job, due in part by under-staffing by the airline. A judge soon told the pilots they had to go back to work.
The union representing the pilots put out ads and launched a website informing customers their packages might have arrived late because, "Executives at the Prime Air contracted carriers … overcommitted their operations by taking on Amazon's business. They took on the work despite known staffing problems, and the problems are getting worse."
On top of this debacle, the cargo carrier faced a new round of controversy Tuesday, when dozens of pilots who serve the airline through contracts with other cargo carriers staged pickets outside the company's annual shareholders meeting in Seattle.
Those pilots said they were picketing because they were concerned with how lower wages have forced their colleagues to look for employment at other airlines. Atlas Air, according to an internal memo, lost more than 92 pilots in the first four months of 2017. That number, which is more than double the number lost in the entirety of 2016, represents the struggle that companies' pilots have had since contracting with Prime Air.
Today, Amazon continues their attempts to grow and diversify their business, and how the eCommerce giant handles Prime Air's growing pains will determine whether or not they will be able to expand in aviation.
With 27 more Boeing 767-300Fs on the way, Amazon will have to work out the kinks in their system before they have a fleet of 40 widebody aircraft in their fleet. For now, their aircraft will continue to take flight across the U.S. carrying the Amazon logo from one airport to another.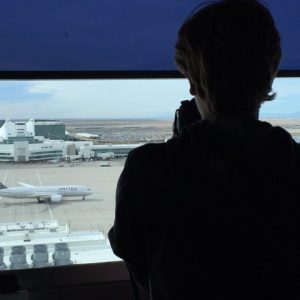 When he was just six months old, Parker took his first flight. From that point, he was destined to love aviation. His mom worked for Southwest Airlines much of his family have been frequent flyers on American Airlines for years, just as Parker is now. In 2015, Parker, inspired by aviation accounts on Instagram, decided to create an account of his own, and he hasn't stopped spotting since. On top of that, Parker has been writing for his school paper since his freshman year and has been writing and doing photography work for AirlineGeeks since August 2016.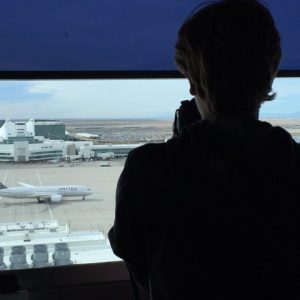 Latest posts by Parker Davis (see all)