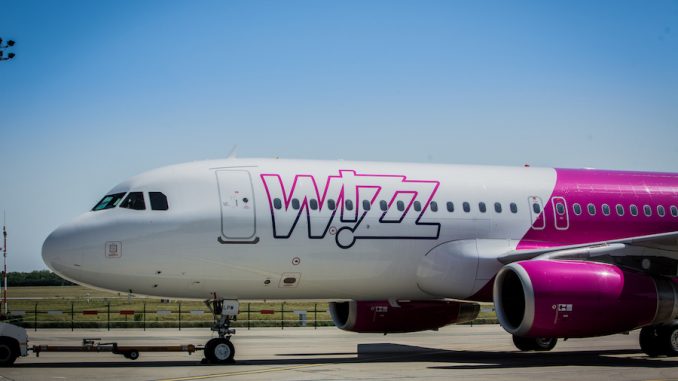 Earlier this week, Wizz Air launched service to Frankfurt, Germany from its growing hub in Sofia, Bulgaria. The first flight launched on May 22 and carried 180 passengers on the maiden voyage, showing a very strong start to this new route.
Gabor Vasarhelyi, Corporate Communications Manager at Wizz Air, stated: "We are thrilled to be starting operations from Frankfurt Airport, the eleventh WIZZ airport in Germany. Wizz Air now connects Frankfurt with Sofia with a daily service and will shortly launch a second route to another dynamic Central-Eastern European capital, Budapest."
Germany has been a growth area for Wizz Air as the airline carried over 2.7 million passengers from Germany in 2016 alone. Wizz Air has also provided over 2,000 jobs across Germany, operating 11 routes across Europe.
With this addition of Frankfurt, Wizz's total destination count rises to 141 cities across 42 countries. As one of the fastest growing low-cost carriers in Europe, the larger route map puts it further into competition with Ryanair.
Such expansion comes on the heels of a large aircraft purchase plan. Back in September of 2015, Wizz Air made an order for 110 Airbus A321neo aircraft, which is due to open up more options for the carrier. This is due to the potential range that the aircraft will have in terms of potentially hitting the American market, or further East into the likes of Jordan and many other leisure markets.
The new aircraft will also be used to replace the aging Airbus A320s that the airline currently has in its fleet.
Looking specifically at the UK, Wizz Air could utilize the Airbus A321neos on longer flights from the likes of Liverpool, Doncaster, and Luton, as they don't hold any long-haul service to date. It will be interesting how Wizz Air will want to expand their portfolio with their new aircraft and whether they aim to open new bases with additional operating certificates.
James is a passionate AvGeek who has been actively spotting for years. James has been an Aviation Enthusiast for 7 years and has a fond likening to Concorde! James hopes to grow in the aviation industry with journalism being his primary focus.
Latest posts by James Field (see all)