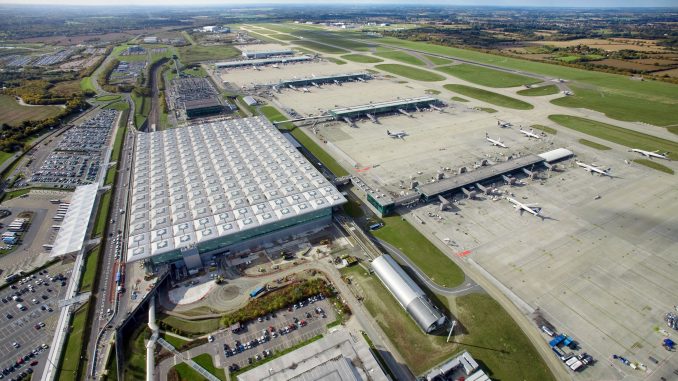 Stansted Airport publicly announced through Essex Police that it has begun the consultation phase in advance of submitting a planning application to raise the passenger cap currently in place at the airport. This stage is very important for the airport as it hopes to make more use and efficiency from its single runway.
The proposal, which consists of a plan to add two additional flights per hour, would allow an extra 11,000 flights per year as well as raise the yearly passenger cap from 35 million to 44.5 million. In addition to serving millions of additional passengers per year, the proposal would also provide 12,000 jobs and contribute over £1 billion to the regional economy.
The airport also put out a set list of aims in their "Building for the Future" program, including a commitment to invest more in current facilities and leverage the current model of public transportation for passengers traveling to the airport.
For Stansted, the proposal could not have come at a better time, as since 2013 the airport's passenger numbers have increased by 40%, showing the growth spurts that have been made by the likes of Ryanair, Wizz Air and other big presented-carriers. As a new runway is looking to be delivered at Heathrow by 2030, Stansted would need this passenger cap raised in order to meet its growing demand for at least the time being.
From a cargo perspective, Stansted could benefit from raising the cap as it would raise total cargo tonnage per year as well. The airport has the third biggest cargo operation in the U.K. and up to May 2017, the airport recorded a total count of 257,000 tonnes of cargo transported per year from the airport.
The airport is currently undergoing a pre-consultation process that is taking part over the course of this month before they will submit their planning application by around September time to the local authorities for approval.
More than 150 attendees appeared for the first consultations that started earlier this month in Hatfield Heath on July 6 and Great Dunmow on July 8, showing good turnouts of people inquiring about the expansion. If the feedback is positive, then the airport is looking to hit their application deadline date for later in the year.
For those interested in discussing the future of Stansted Airport, the following schedule provides the upcoming major events for the proposal.
Monday 10 July, 3 pm until 7 pm at St John's Church Hall, Stansted Mountfitchet, CM24 8JP
Wednesday 12 July, 3 pm until 8 pm at Braintree Town Hall, Fairfield Road, Braintree, CM7 3YG
Friday 14 July, 4 pm until 8 pm at the Silver Jubilee Hall, Dunmow Road, Takeley CM22 6QJ
Saturday 15 July, 12 pm until 4 pm at Bolford Street Hall, Bolford Street, Thaxted, CM6 2PY
Monday 17 July,  3 pm until 8 pm at the Town Hall, Market Square, Saffron Walden, CB10 1HR
Wednesday 19 July, 3 pm until 8 pm at the Methodist Church, 34B South Street, Bishop's Stortford, CM23 3AZ
Monday, 24 July, 3 pm until 7.30pm at the Harlow Leisurezone, Second Ave, Harlow CM20 3DT
James is a passionate AvGeek who has been actively spotting for years. James has been an Aviation Enthusiast for 7 years and has a fond likening to Concorde! James hopes to grow in the aviation industry with journalism being his primary focus.
Latest posts by James Field (see all)