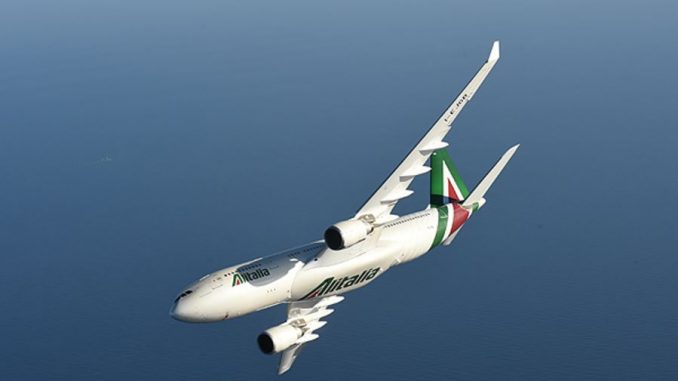 On May 2, 2017, Alitalia announced that they had entered administration, and the action was formally approved by their stakeholders and the Italian government. This is the carrier's third bankruptcy, and it follows a vote in which 67% of workers rejected a restructuring plan. Given the current circumstances, it's important to examine several opportunities for the struggling Italian carrier.
Potential Bankruptcy
One option for Alitalia, which is unlikely but possible, could be complete bankruptcy in which the airline ceases to exist entirely. Though there is much competition in the region, Alitalia has a vast route network around their hubs in Italy, and a result this outcome is improbable.
To make things more challenging, the Italian government has historically held strong support the carrier, regardless of its financial performance. In a way it has served as a symbol of national pride, and no politician or political party wants to step in and be labeled as "the bad guy" who brought that down.
Asset Sale
Another possible option is for the airline to sell off its assets to other carriers in the region and beyond. Malaysia Airlines has already made an offer to lease six to eight Airbus A330 aircraft from Alitalia, which could be a start to selling off assets.
This is a strategy that has been employed in the past, particularly for other struggling carriers such as PanAm. During the 1980s, the airline began disposing of anything that it didn't see as crucial to its future success including its hotel chain, corporate office and most importantly its Pacific Division, which included 25% of its entire route system.
Additional Funding or a Merger
Etihad, which acquired a 49% stake in Alitalia back in 2014, could possibly come in and pour even more money into the ailing company. There have been discussions of the Abu Dhabi-based carrier possibly funding the carrier further or taking a larger stake, but nothing is for certain. Unfortunately this would require a lot of money in a time where Etihad has been cutting back on much of its spending under new leadership.
Along the same lines, another airline could attempt to purchase Alitalia. Though a past attempt at a merger with Air France and KLM fell through back in 2008, it still may be a feasible option with another carrier in the region. Lufthansa could be a possible candidate for at least a partial acquisition, as suggested by the Italian government.
Final Thoughts
At the moment, no one is for certain what the future holds for the struggling Italian carrier. However, there are various potential outcomes that could either help or hurt the success and longevity of the airline.
AirlineGeeks.com's Joe Pesek contributed to this report
Ashley is currently a senior in high school and plans on pursuing a career in aviation or journalism. Her favorite airplanes include the Boeing 777, 737MAX, and Airbus A350. She enjoys taking flights on various airlines to different airports and planespotting at her local airports.
Latest posts by Ashley Magoon (see all)