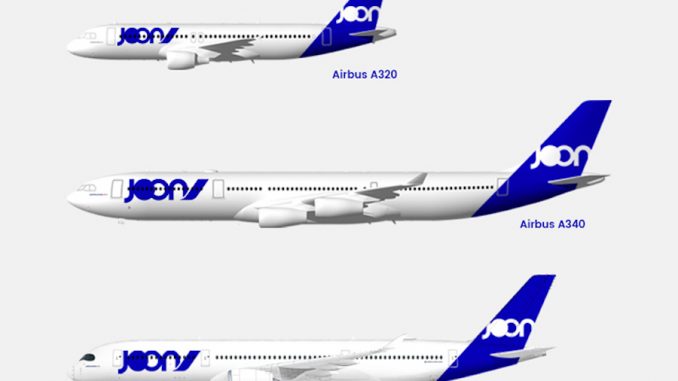 France's national carrier Air France has announced a new airline named Joon. The company will concentrate on short-medium haul flights from Paris Charles De-Gaulle Airport, before launching long haul services next summer.
Hello, we are #JOON. Ready to travel and be surprised? We're coming to you this fall, with a brand new experience pic.twitter.com/ebPQFpg0eO

— JOON (@weflyjoon) July 20, 2017
Joon is aimed at young adult passengers, otherwise known as the millennials, who fall between the ages of 18 and 36 with lifestyles revolving around digital technology. Air France believes these make up 38 percent of passengers but only 20 percent turn to the flag carrier.
The airline expects to acquire around 28 aircraft, including the Airbus A340 and Airbus A350 in 2019.
The announcement comes as France's trade union affirmed the deal this week with 78 percent approval by its members. To combat growing competition in the industry, the airline has approved an incentive package to increase productivity costs by €40 million each year from 2020, including the creation of the 'Boost' project.
Although Air France has stated that the airline won't be classed as a 'low-cost airline' the head of the Boost project has suggested the new airline will be on the bottom end of the cost scale.
"Competition from Gulf carriers is so fierce that it is really hampering our profitability level," said Jean-Michel Mathieu, Head of the Boost project at Air France, at an investor meeting in May.
"It occurred to us that trying to recover the profitability on these routes through a cost reduction plan within the Air France mainline seems rather unrealistic. That's why we think the creation of a new entity with a significantly lower cost structure is the only way to sustain our presence on these markets," Matthieu added.
All the products will be the same as offered by Air France, the identity is based on an electric blue color which symbolizes the dynamic attitude of the carrier, the sky, space and travel. Joon's flight attendant uniform will be inspired by "simple, chic and basic" fashion codes.
According to Caroline Fortaine, VP for the Air France brand, "Joon is a carrier who meets these values" and Domenique Wood, the company's EVP of Brand and Communications, has said that they will keep everyone updated with the brand in September where they will launch all the content from prices to the products and services.
Adam has been an avgeek for all his life. When he's not traveing, he's photographing different aircraft, video blogging his travels and watching ice hockey with the LA Kings being his favorite team.
Latest posts by Adam Fowler (see all)