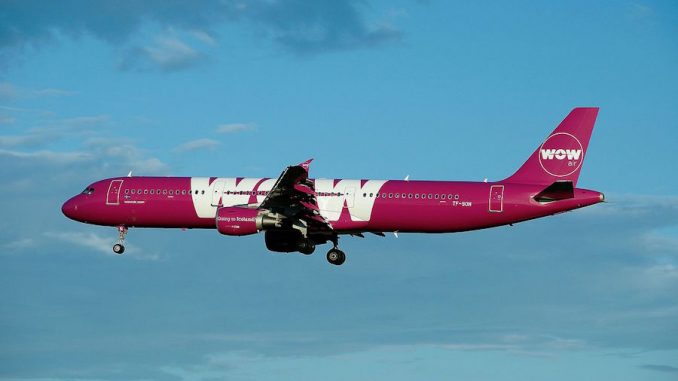 Already famous for its $99 international flights, WOW Air again made headlines on Wednesday when it announced flights to four new destinations in the U.S. The airline plans to launch flights to Cleveland, Cincinnati, Detroit, and St. Louis next spring.
WOW will fly four flights a week on the Airbus A321, which seats 220 passengers, between these four cities and its hub at Keflavik Airport near Iceland's capital Reykjavik. From the airlines hub, passengers will be able to connect to over 24 destinations throughout Europe.
In an interview with USA Today, WOW Air Founder and CEO Skúlli Mogensen said, "Our unique opportunity is to use Iceland as a hub. We can then distribute the traffic to our main destinations in Europe, be it London, Paris, Amsterdam, Frankfurt, Berlin, Copenhagen, etc."
"That's really the key. Instead of having a single point-to-point flight, we actually give you a very affordable flight to multiple destinations in Europe via Iceland," said Mogensen.
WOW Air flew its first flight to the U.S. in 2015, when it inaugurated service to Baltimore (BWI) and Boston. Since then, the airline has expanded to 12 destinations in the U.S., including the four announced.
Cleveland
Cleveland lost flights to Europe in 2008 when Continental Airlines discontinued its non-stop flight to Paris (CDG) in May of that year. With the addition of WOW Air, convenient connecting options through Reykjavik to the rest of Europe will once again be restored.
However, the airline announced flights to the city just one day after its hometown rival, Icelandair, announced service to the city. Both airlines will begin nonstop flights to Reykjavik in May 2018. WOW Air made it clear that it welcomes competition, so it will be very interesting to see the two airlines compete on the same route in a market which has no other connections to Europe.
Cincinnati
Flights to Cincinnati commence on May 10, 2018. "Connecting the Tri-State community with additional nonstop international destinations has been a priority for CVG," said Candace McGraw, Chief Executive Officer of Cincinnati/Northern Kentucky International Airport, in a press release.
In Cincinnati, WOW Air will face competition against Delta Air Lines which currently operates flights to Paris (CDG). However, the airline seems confident it will do well with flights connecting to Europe on sale for $149.
Detroit
WOW Air will be the first low-cost airline to operate flights to Europe from Detroit Metropolitan Airport. The airport already has several flights to Europe via Air France and Delta Air Lines, however CEO Skúlli Mogensen said that the airline's goal is to make international travel a possibility for everyone.
St. Louis
St. Louis was competing with Nashville a few weeks ago to land a non-stop flight to Europe. British Airways chose Nashville in the end, but today's announcement shows that both cities will now have flights to Europe.
Leaders in the city praised the announcement from WOW on Wednesday and noted that it was a big step forward for the region and airport, which lost direct flights to London in 2003 when American Airlines ended the flight.
Governmental agencies from the St. Louis area offered the airline $800,000 in incentives to market the new flight. Landing fees will also be waived for 18 months, meaning the airline will save almost $400,000. Airport and city officials believe that WOW's new flight will attract other carriers to begin international flights to the city in the future.
Four More Destinations?
After Wednesday's announcement of four additional U.S. destinations, WOW Air stated that the airline is not done expanding its destinations in the States. Continuing in an interview with USA Today, Mogensen said, "We will continue to add destinations in the U.S. in the next weeks and as always offer the lowest fares."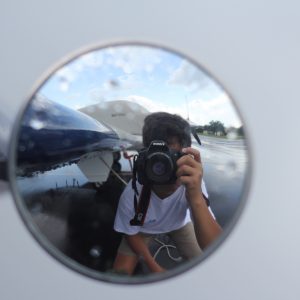 Mateen has been interested in aviation from a very young age. He got his first model airplane at six and has been airplane spotting since he was nine years old. He has always had a passion for aviation and loves learning about different aspects within the industry. In addition to writing for AirlineGeeks, Mateen is also an editor for his high school's newspaper. You can also find him on Instagram (@Plane.Photos) where he enjoys sharing his aviation photography with thousands of people everyday.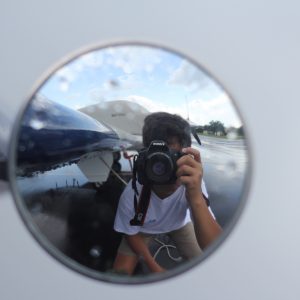 Latest posts by Mateen Kontoravdis (see all)