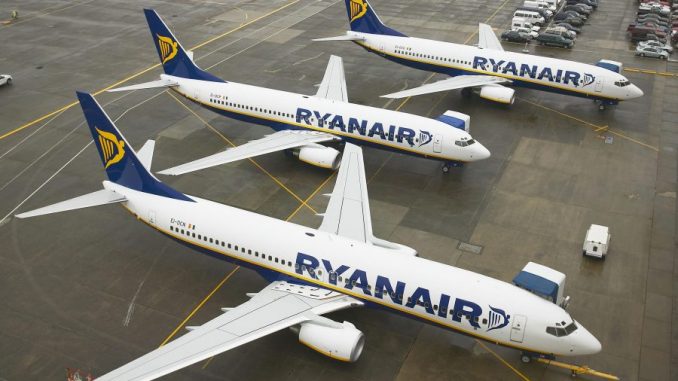 Ryanair has had a rough several weeks to say the least, driven by continued flight cancellations and a possible pilot strike for the airline.
In short summary, the airline recently learned that it will not have enough pilots to fly its remaining 2017 schedule due to errors in its scheduling of pilots for vacation, along with changes to Irish labor laws. This has resulted in the cancellations of 2,100 flights which will affect about 315,000 customers.
The airline's story isn't anything out of the ordinary given that its struggling to find pilots, however, its approach and response certainly isn't helping the airline out as it looks to integrate some of Air Berlin's assets.
Pilot Tensions and Ryanair's Approach
Ryanair initially tried to bargain with pilots, offering to pay them handsomely if they gave up some of their leave and flew instead. These offers have unfortunately been rejected, as many pilots are seeking better employment conditions or are defecting to other airlines such as Norwegian Air Shuttle.
Tensions have grown between management and pilots to the point that there is talk that the pilots could go on strike, resulting in more cancellations and headaches for the low-cost carrier.
To make matters worse, Ryanair could be faced with up to 20 million euros in compensation claims after cancelling thousands of flights due to very passenger friendly air travel rights in the European Union.
EU Expansion Plans Scrutinized
This monumental mess up is being noticed by several EU countries. A government organization in Italy has already said they will open an investigation to see if Ryanair has violated the country's consumer laws due to the cancellations. This will undoubtedly harm Ryanair's bid for the struggling Italian airline, Alitalia, as Italy's consumer protection organization is already using the cancellations as evidence that Ryanair would be a bad fit.
Lufthansa has taken out an ad which ran in a German newspaper depicting a disgruntled Ryanair CEO Michael O'Leary under the headline "O'Deary!", and extends an invitation for Ryanair customers to fly Lufthansa's low-cost carrier, Eurowings, instead.
This is particularly notable since Ryanair is one of the prominent bidders for a piece of Air Berlin, as the airline hasn't been able to penetrate the German air market as much as they'd like to. As mentioned recently, Ryanair is expanding in Frankfurt, and has their eye set on Air Berlin routes to help exponentially grow the airline's presence in Germany.
Massive Fare Sale
Given all that has happened recently, Ryanair is trying to win back customers' good graces by slashing fares for the winter.
One million seats from October to February have been up for sale at £9.99 or less, a sign that Ryanair is going all in on its sale. In some cases, the airline is paying more in taxes, such as the £13 UK Air Passenger Duty, than it is getting from the sale of the ticket. However, sticking true to its low-cost model, the airline is hoping to move into the black by selling ancillary services such seat selection and baggage.
Many customers have expressed their frustration with the airline, but it's likely being shrugged off by CEO Michael O'Leary who once said that "We don't particularly want their appreciation…..We just want their bums on our seats" referring to Ryanair passengers.
As long as the fares are cheap, people will continue to fly Ryanair. With that being said, it won't stop European governments from picking another airline that would be better suited for customer service to take over part of Air Berlin.

Hemal took his first flight at four years old and has been an avgeek since then. When he isn't working as an analyst he's frequently found outside watching planes fly overhead or flying in them. His favorite plane is the 747-8i which Lufthansa thankfully flies to EWR allowing for some great spotting. He firmly believes that the best way to fly between JFK and BOS is via DFW and is always willing to go for that extra elite qualifying mile.

Latest posts by Hemal Gosai (see all)