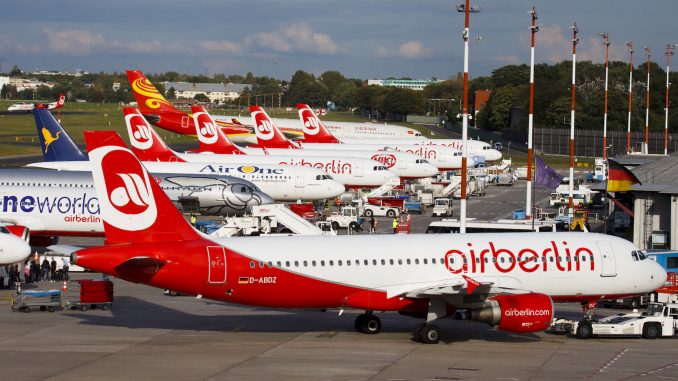 As of Oct. 9, insolvent carrier Air Berlin announced that it would cease all flights no later than Oct. 28, according to Reuters. A majority of long-haul flights have already been terminated, and any remaining long-haul flights will end by Oct. 15.
The airline, which filed for insolvency back in August, is currently operating under a government loan to allow time for negotiations with investors over the business.
According to Reuters, negotiations with Lufthansa and EasyJet are expected to continue through Thursday. As of now, Lufthansa has expressed interest in 81 airplanes, in addition to regional airlines Niki and LG Walter, while EasyJet is in talks for roughly 27-30 aircraft. Operations up for negotiation also include landing and take off slots at Berlin – Tegel and Düsseldorf airports, respectively.
"After purchase contracts have been agreed, the company must end its own operations step by step," explained Air Berlin in a statement regarding its plan after negotiations with investors come to a close.
As for Air Berlin's employees, the carrier reiterated that not all staff would be able to find jobs within the companies who buy off parts of the airline and that they should begin searching for work. Though Air Berlin is insolvent, regional airlines Niki and LG Walter are not and will continue operations.
Ashley is currently a senior in high school and plans on pursuing a career in aviation or journalism. Her favorite airplanes include the Boeing 777, 737MAX, and Airbus A350. She enjoys taking flights on various airlines to different airports and planespotting at her local airports.
Latest posts by Ashley Magoon (see all)