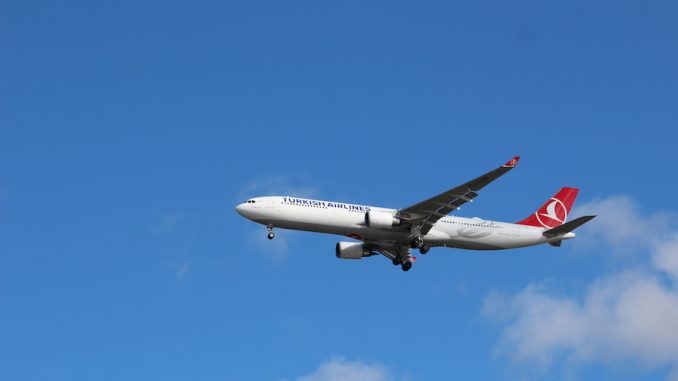 As announced last week, there will no longer be visa services between the United States and Turkey, effectively creating a travel ban between the two nations for both U.S. and Turkish citizens.
Despite these measures, Turkish Airlines said that this visa spat will not affect passengers transiting in Istanbul, which is a major travel artery between Europe and Asia. While transit passengers are not the only traffic from the United States to Turkey, there is a decent number and with transits staying open, it provides a slight reprieve for the airline.
The carrier's latest advertisement campaign was based on attracting more passengers to transit through Istanbul, and a complete shutdown of all traffic from the U.S. to Turkey could have hurt the airline significantly.
Turkish also stated that passengers with U.S. passports who purchased tickets before Oct. 9 and were due to fly before Oct. 31 are permitted to change or cancel reservations for no additional fee. In addition, Turkish Airlines announced passengers could claim a refund for unused tickets that fall within these date limits.
Turkish Airlines currently serves nine airports across the U.S., including Chicago O'Hare, Los Angeles, and Washington-Dulles. As of now, they have not announced plans to cut or reduce frequency on any of these routes due to this decision.
With the on-going political unrest, it is not known how greatly relations between Turkey and the U.S. will be affected, however, if things do go significantly downhill, it could also mean hardships for the airline's fleet of roughly 329 aircraft.
Turkish currently operates U.S. built Boeing 737 and Boeing 777 aircraft and have orders placed for 75 of Boeing's newest narrowbody aircraft, the Boeing 737 MAX. Along with the routes, there have been no announcements regarding the possibility of modifications to current aircraft orders.
The airline's stock took a tumble last Monday following the announcement, dropping to its lowest since July 10. The airline had trouble with profit in 2016, after terror attacks in Istanbul and the attempted coup d'état that took place in July of that year.
2016 was the first time that the airline reported net deficit since 2000 and it was hoping to rebound and return to profits by 2018.
Passenger growth already was slowing due to the aforementioned incidents in 2016, but this visa issue could see even more of a drop off in passenger growth, especially if the Turkish government decides to reverse the decision. According to an investor presentation, the airline saw about 16 percent passenger growth from 2011 to 2015, but this number had already fallen to 2.5 percent in 2016.
The Turkish government owns nearly half of the airline. Although this seems like an ideal situation to some, issues within the government and decisions made by the government on air travel can have a direct effect on the airline itself.
It is unknown how long this visa suspension will last, but for Turkish Airlines, the shorter the better.
Jace has been working at AirlineGeeks for nearly three years. Born in Seattle, Boeing and aviation quickly took over his life and he never stopped looking up. Jace enjoys plane spotting and taking trips just so he can fly. He is currently studying at Embry-Riddle Aeronautical University while earning his Bachelors of Science in Air Traffic Management.
Latest posts by Jace Moseley (see all)