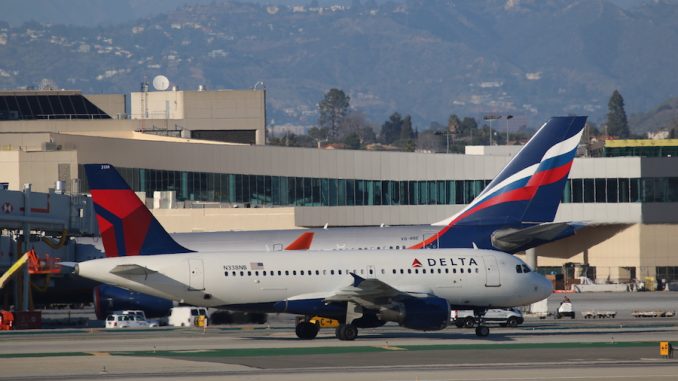 Airline travel can be very stressful to some, especially since it seems like airlines are looking for everywhere to shake travelers down to spend as much as possible when traveling. Modern-day airline travel, however, shouldn't be stressful and is easily conquerable, under the right circumstances.
My Recent Flight Experience
Last week, I flew from New York to Washington, DC. While this is an unusual routing, as most just take Amtrak, I opted to fly for obvious reasons. Although flying between these two cities is only 30 minutes once you're in the air if you're lucky, it often takes an hour to two hours, due to weather or ATC delays.
I had booked an 8 a.m. flight from New York's JFK Airport to Washington-Reagan, instead of the more expensive, hourly Delta Shuttle service from LaGuardia to Washington. As a shuttle service, the LaGuardia-Reagan route is preferable to me due to the extra perks and ease of access of the Marine Air Terminal at LaGuardia (Which Delta will be pulling out from in December). However, the times and price did not work at the time of booking.
As I was sitting in traffic on my way to JFK, I thought I would be taking my original flight. However, just before I got to the exit ramp for JFK, my phone notified me of a delay on my flight. I quickly called Delta and they changed me to the LaGuardia shuttle flight, per my request, at no charge.
Normally, a delay is disheartening to a traveller, myself included. But, I had contingency plans and backups that were ready to be executed at a moments notice, with some luck and a friendly Delta representative.
Within 20 minutes I changed course to LaGuardia, booked a new parking spot from my phone, and notified all interested parties of my new travel plans. Before I knew it, I was sitting on a Delta Shuttle flight awaiting takeoff at LaGuardia an hour later.
How I Made the Most of My Delay
I'll start by saying that I paid cash for my ticket, I do not work for an airline, and I have no elite status with any airline. I even booked a basic economy ticket on Delta, the most restrictive ticket they sell. All too often I hear stories start with, "I'm a Delta Gold Medallion so I was able to get front-of-the-line privileges at the sky club." I didn't have that privilege, I merely had a backup plan and executed it with politeness and courtesy.
Step One: Always Know Your Alternatives
In the days prior to the trip, I researched alternative flight options. Using websites such as Google Flights and the ITA Matrix, I was able to find every flight between New York and Washington in a matter of minutes. On a route as short as this one, most websites don't show all possible options because they know that most travelers don't prefer going out of their way. ITA Matrix provides single every option, regardless of length.
While I could remember the non-stops by memory, I took a picture on my phone for quick reference. If anything were to happen, I knew what my backups were, which saves precious time on the phone with an agent.
Also, when circumstances and price allow, book an airline with multiple alternatives to your destination. In my previous article about Frontier Airlines, I mentioned that they typically only have one flight a day to many of their destinations. Booking an airline like Delta, in this case, was helpful because they had multiple alternatives out of every New York airport.
Step Two: Be Prepared for A Delay
I was on the lookout for any delay on the morning of my trip. In the event of a delay, I receive about 3 different notification. This way, as soon as delay strikes, I'm ready to act. When I got the notification that I was delayed, I was speaking to a Delta representative within minutes. Sometimes, however, this part is difficult due to large call volumes.
To combat this, I recommend having the airline's number saved in your phone. Also, most airlines have a callback feature so you don't have to wait on hold. In the hour or so leading up to your flight, call the airline and request a callback. If you end up needing to speak to an agent, you'll already have a spot saved on hold to talk to somebody.
Many airlines allow for you to rebook flights directly on their website or app. I would've changed my flight on the Delta app, and it would've taken me two seconds, but I needed to ask an important question about my return flight. When I called, the phone robot knew I was calling about the delay and connected me immediately.
Also, keep an eye on the weather. In the event of expected poor weather, airlines may issue a travel advisory for your departure or arrival airport. When the advisories are issued, you basically have free reign to pick any flight alternative you want. You may also be allowed to change the dates of your flights.  I've been fortunate enough to extend trips by a few days and changing to better flights by taking advantage of a travel advisory.
Step Three: Ask Away
Always ask for the moon, but don't be afraid to settle if you can afford to. Changing this trip was slightly more difficult because I was parking my car at the airport, which meant I hard to arrive and depart at the same airport. If I wanted to change to LaGuardia, I had to make sure I was going to be arriving back in LaGuardia.
Before I started the conversation, I expressed to the agent that everything I'm asking for didn't matter if I couldn't arrive back in LaGuardia. The agent understood perfectly.
My return flight to New York was not delayed and was days away. However, because I had to change to LaGuardia to get to Washington, the agent ensured that she could book me on a flight back to LaGuardia. This was really helpful on her part because once I had that assurance, I felt safe changing course to LaGuardia.
If I couldn't have returned to LaGuardia, I would've accepted the delay and went to JFK, but asking made all the difference. Don't be afraid to ask.
Step Four: Always Be Humble and Kind
Always be nice. Being mean gets you nowhere and it doesn't cost anything to be nice. Customer service agents deal with nice and not nice people all day, they're more likely to help if you make them feel good about helping you out. Every inquiry I made began with a "please" and every answer I received ended with a "thank you."
To quote A Street Car Named Desire, I've always depended on the kindness of strangers. When you think about it, they decide whether or not to help you and how far they go in helping you. Being nice tips that balance in your favor.
Step Five: Always Know Why You're Being Delayed
When a controllable delay strikes, you're in control. Weather, ATC delays, and other uncontrollable events are not the airline's responsibility and, thus, they don't have to go out of their way to help. Always ask what the reason for the delay is. If it's the airline's fault, you now hold all the cards.
Casually asking the agent the reason for the delay can make all the difference.
My delay getting to Washington was only 50 minutes at the time, but I had a conference that I couldn't afford to arrive late to. If the flight was delayed any longer, which is always a possibility, I would've been late. The urgency of my request made the approval of my request more likely. Even if I get what I want, I always ask the reason for the delay because I'm most likely entitled to delay compensation.
Step Six: Use Your Situation to Your Advantage
Airlines are more sympathetic when you've had a delay or cancellation, use that to your advantage. A lengthy delay or missed connection can entitle you to food vouchers, seat upgrades, and priority treatment from airline staff. You're the one being inconvenienced so you should be properly compensated.
When rebooking my flight to Washington, I was a half-hour from LaGuardia, so I opted for the 9 am flight so I wouldn't have to rush. I ended up getting to the gate at 7:50 a.m. and noticed that the 8 a.m. Washington flight had not yet closed. I politely asked the gate agent to be switched to that flight. Within minutes, after explaining my situation, I had a new boarding pass. I had changed flights twice within an hour.
My flight home was to LaGuardia connecting through Detroit, where I had a 36-minute layover. The flight to Detroit was delayed and when I told the gate agent I was worried about a misconnect, he moved me from the last row of the plane to the first row of the plane so that I'd have a better chance of making the flight. That seat turned out to be in Delta Comfort, which normally costs more and is usually unavailable to Basic Economy passengers.
The Great Equalizer
I like to refer to a controllable delay as the great equalizer. Regardless of your airline status, ticket, seat assignment, fare type, etc., you're in control. I had a basic economy ticket, no elite status, no airline affiliation and no seat assignment, and I was able to make all this happen free of charge.
To ensure peace of mind when traveling, just remember that knowledge is power. The more you know about your situation, your alternatives, and your rights as a passenger, the more you'll find that traveling is actually pretty stress-free.
While one should never hope for a delay, know that a delay is not the end of the world. While most people sigh when they hear a delay announcement, I jump into action. I want to know what my options are and how I can make the most out of the delay. Delays open up a whole new world of possibilities. Take advantage of them if you can because, with the right knowledge, anything is possible.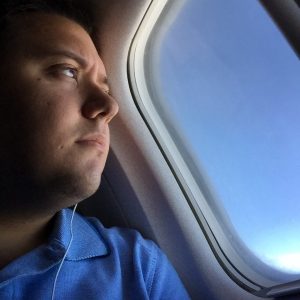 Tom has been flying for as long as he can remember. His first flight memory was on a Song Airlines 757 flying from LaGuardia to Orlando. Back then, he was afraid to fly because he thought you needed to jump off the plane in order to get off. Some years later, Tom is now a seasoned traveler, often flying to places just for the fun of it. Most of the time, he'll never leave the airport on his trips. If he's not at home or at work as a Line Service Technician at Long Island MacArthur Airport, he's off flying somewhere, but only for the day.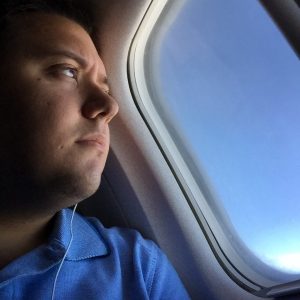 Latest posts by Thomas Pallini (see all)