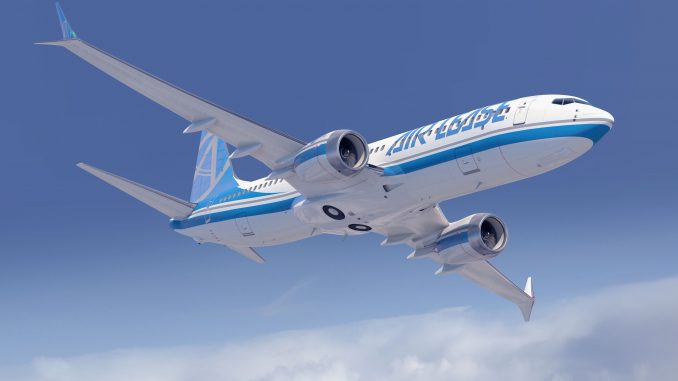 Aircraft are considerably expensive purchases, especially when buying dozens of them for your airline. With orders frequently totaling in the billions of dollars, it is hard to imagine how an airline could possibly pay for all of the planes they have. Purchasing huge numbers of aircraft can tie up considerable capital and weigh down balance sheets, which is not viable for many airlines. This is where the aircraft leasing business steps in.
Not many people know that over a third of all commercial aircraft flying today are leased. These aircraft leasing companies, such as the International Lease Finance Corporation, make up a billion-dollar industry. These companies act as middlemen, purchasing aircraft and then leasing them out to airlines.
Benefits of Leasing Over Buying
Leasing aircraft benefits airlines in several ways. First, the amount of capital required to lease an aircraft is significantly less than the amount needed to purchase an aircraft. If capital is limited, which it usually is, an airline may not have enough on hand to purchase several aircraft. Leasing aircraft would allow the airline to operate several planes at once, instead of just having one.
Furthermore, leasing allows airlines to afford new aircraft since capital can be deployed to lease newer planes that were out of range to purchase. This allows the airline to operate newer more fuel-efficient aircraft, as opposed to being limited to purchasing older, more expensive aircraft outright. Newer planes are also less prone to breaking down and also have lower maintenance costs to that effect.
Similarly to purchasing a car, once an aircraft lease is signed, the airline is expected to make monthly or quarterly lease payments. At the end of the lease, which can be anywhere from three to ten years or even more, the airline returns the aircraft.
During the time the plane is in the airline's possession, it is expected to ensure and maintain the aircraft. Most leased aircraft have a requirement that they are returned in pristine condition.
Sale and Leaseback Method
Leasing aircraft, in some cases, can even make money for an airline through a method called "sale and leaseback". This method allows an airline to lower operating costs and, therefore, increase profitability.
In a "sale and leaseback model," an airline purchases aircraft, sells them to leasing companies and then leases them back to use. This is due to the fact that airlines can often acquire aircraft from manufacturers at lower prices than leasing companies.
This concept has been used most notably by IndiGo, which in 2013 weathered an exceptionally difficult year in Indian aviation relatively unscathed. As Indian airlines posted losses in the millions due to the weakening of the Indian Rupee and increase in fuel prices, IndiGo did just fine. Out of the total 136 aircraft in the carrier's fleet, only 18 are actually owned by the airline.
Recently, however, the airline announced intentions to move away from the sale and leaseback model, in favor of shifting towards a fleet of aircraft that the airline owns. While the exact details of the reasoning behind this sudden change are not known, there is some speculation that it is due to a recent change in global accounting standards.
Future of Aircraft Leasing
While IndiGo is moving away from sale and leaseback, other airlines continue to utilize this method along with outright aircraft leasing. Leasing gives airlines options, flexibility and doesn't tie up capital in large airplane purchases. With leasing, airlines can use an aircraft and then upgrade to a newer or older one at the end of the lease, depending on the financial footing of the company.
As airlines continue to expand at a rapid rate, aircraft leasing companies are expected to go right alongside them providing the aircraft to bring these airlines into the future of aviation.

Hemal took his first flight at four years old and has been an avgeek since then. When he isn't working as an analyst he's frequently found outside watching planes fly overhead or flying in them. His favorite plane is the 747-8i which Lufthansa thankfully flies to EWR allowing for some great spotting. He firmly believes that the best way to fly between JFK and BOS is via DFW and is always willing to go for that extra elite qualifying mile.

Latest posts by Hemal Gosai (see all)