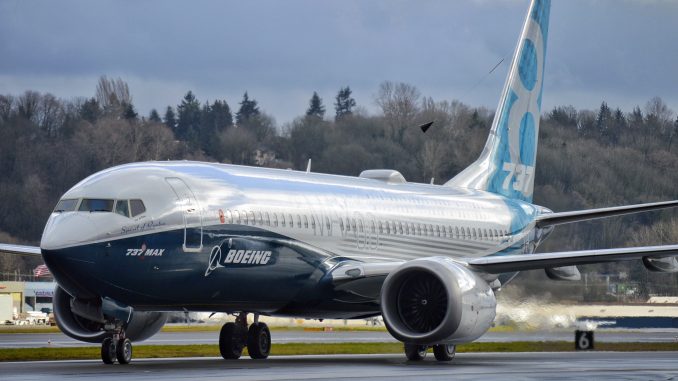 On Sunday, Dublin-based international aircraft leasing company Avolon confirmed an order for 75 Boeing 737 MAX aircraft. The order includes 55 MAX 8 variants and 20 MAX 10 airplanes, along with an option for an additional 20 MAX 8s. The 737 MAX is Boeing's newest addition to its lineup, a revamp of its longest-running aircraft program.
"Today's order solidifies Avolon's commitment to providing their customers with the most efficient, technologically advanced airplane on the market," said Kevin McAllister, Boeing Commercial Airplanes President and CEO. "We are honored that the 737 MAX family of airplanes will become a key part of Avolon's world-class fleet as they look to leverage the surging demand for narrow-body airplanes in markets around the world."
One of the world's leading aircraft leasing companies, Avolon manages the youngest fleet of the top three aircraft lessors. Avolon also manages a fleet of 915 aircraft, according to the most recent data from Sept. 2017. Airlines prefer to lease aircraft instead of buying them outright because it allows them to be flexible with capital, as well as trade up to newer models when the lease is up.
"Today's order for Boeing's newest 737 MAX airplanes will strengthen Avolon's position as a leading lessor in the global commercial aviation market…This is the largest single order that we have placed with Boeing to date and underscores the scale of our ambition and the strength of our business," stated Dómhnal Slattery, Chief Executive Officer of Avolon.
The Irish company already has plans to lease out the new planes to potential lessees, with multiple companies expressing interest and intent to lease. The 737 MAX is quickly being bought up by airlines looking for a longer range and more fuel-efficient aircraft than the current, aging aircraft in the fleets of many of the world's airlines.
"We have experienced strong interest in our initial MAX orders and this incremental order reflects this demand. With over 140 MAX aircraft now in our owned and committed fleet, we are confident that the superior economics and solid reliability of the 737 MAX family of airplanes will continue to allow our customers to grow their businesses profitably for many years to come," said Slattery.
Since its introduction to the market, the 737 MAX has won over 4,000 orders from 92 customers, securing its place as the fastest selling airplane in Boeing's history.
Ashley is currently a senior in high school and plans on pursuing a career in aviation or journalism. Her favorite airplanes include the Boeing 777, 737MAX, and Airbus A350. She enjoys taking flights on various airlines to different airports and planespotting at her local airports.
Latest posts by Ashley Magoon (see all)