The Federal Cartel Office, Germany's national competition regulator, has its eyes on Lufthansa after prices on domestic flights skyrocketed following Air Berlin ending all flights in October.
Germany's second-largest carrier ceased operations last month after filing for insolvency in August and now the country is facing a shortage of domestic flights. As a result of the lack of flights, aviation expert Gerd Pontius told Reuters that prices on some routes have risen by up to 30 percent.
Andreas Mundt, head of the Federal Cartel Office, confirmed that the agency is looking into how Lufthansa sets prices for its flights. "We will study the data and then decide whether to start an official investigation," he said.
"We have received complaints that there have been considerable price increases to the disadvantage of the customer," Mundt continued.
As a result of Air Berlin's closure, Lufthansa agreed to take over more than half of the airline, including 81 former Air Berlin aircraft. The transaction is said to be worth about €210 million ($250.6 million), however, Lufthansa did not confirm this number. Using Air Berlin's former fleet, Lufthansa plans to restart over 1,000 domestic flights per month which were once flown by Air Berlin, though it is awaiting approval from the EU's competition regulator in order to do so.
On Friday, the company confirmed that they are cooperating with the Cartel Office and providing all information that the agency has requested from them. A spokesperson for the company denied any allegations of wrongdoing and said, "In no way have we tried to profit from this situation."
The airline uses a booking system that is fully automated, with 26 different price categories in the system. Lufthansa says that they have not altered ticket prices manually since Air Berlin ended its flights to benefit from the situation.
Prices in the booking system reportedly change depending on how much demand there is for a particular flight. With over 60,000 fewer seats available every day, flights are becoming much more expensive due to a huge increase in demand. An airline spokesperson said: "The insolvency of Air Berlin has led to a capacity bottleneck and therefore the cheapest tickets are being sold sooner."
Lufthansa hopes to have its deal approved within the next month to purchase a part of Air Berlin so that it can resume the domestic flights left behind by the defunct carrier. In the meantime, prices for domestic flights are expected to remain relatively high.
In an effort to cope with the surge in demand for domestic travel, Lufthansa has been flying the Boeing 747-400 between Berlin, Air Berlin's former hub, and Frankfurt. The airline began 747 flights to the German capital on Nov. 1 and plans to add an extra 28 flights on the aircraft during the first three weeks of December.
By the end of December, the airline will have operated about 90 flights onboard the 747 on this route, offering over 31,500 seats between the two cities. The aircraft is not a viable option economically for the route, which is why it will only be on the route temporarily until Lufthansa can finalize the deal for its part of Air Berlin.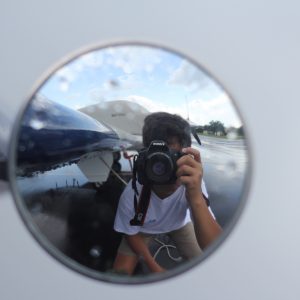 Mateen has been interested in aviation from a very young age. He got his first model airplane at six and has been airplane spotting since he was nine years old. He has always had a passion for aviation and loves learning about different aspects within the industry. In addition to writing for AirlineGeeks, Mateen is also an editor for his high school's newspaper. You can also find him on Instagram (@Plane.Photos) where he enjoys sharing his aviation photography with thousands of people everyday.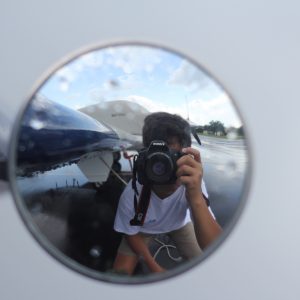 Latest posts by Mateen Kontoravdis (see all)