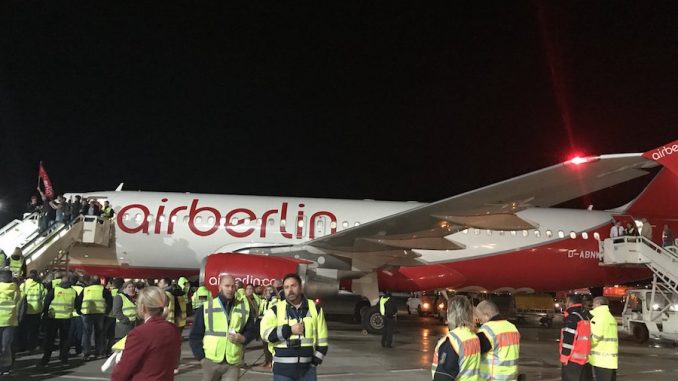 On Friday, the final Air Berlin flight departed Munich bound for Berlin. The airline had recently declared bankruptcy, causing them to cease operations. The final flight, Air Berlin 6210, was operated by an Airbus A320, departing Munich at 9:35 p.m. and arriving at Berlin's Tegel airport just over an hour later at 10:45 p.m.
Based at Berlin-Tegel and Dusseldorf Airports, the German airline operated flights both within Europe and internationally. The airline was the second-largest airline in Germany, after Frankfurt-based Lufthansa. Many recognized the airline's fleet by its iconic red and white livery, with "Air Berlin" emblazoned across the fuselage.
The airline was started by an American pilot, Kim Lundgren, who saw Air Berlin as a way to take advantage of the restrictions set in place in Berlin for foreign airlines. During the Cold War, Berlin and Germany were split in two.
West Germany was controlled by the U.S., British, and French allied forces, while East Germany was a satellite country of the USSR. Berlin, located in East Germany, was further split between the two powers because it was the capital city of Germany.
During this time, only U.S., French or British airlines could fly to Berlin, due to military restrictions. Lundgren saw this as an opportunity to start an airline with the sole purpose of serving Berlin. Thus, Air Berlin was born. After the Berlin Wall fell and Germany was reunified, the airline was bought by a German.
.@airberlin is looking back at its history as the final scheduled flight takes place this evening. https://t.co/xsbMFeBNps

— AirlineGeeks.com (@AirlineGeeks) October 27, 2017
Air Berlin's insolvency is expected to cost 8,000 airline jobs. While the number is high, Lufthansa has already stated its intention to bring aboard around 3,000 of Air Berlin's employees, minimizing the expected job loss post-bankruptcy.
Without Air Berlin, Lufthansa will assume the role as Germany's dominant air carrier for both domestic and international long-haul flights.
❤️ #dankeairberlin pic.twitter.com/rn0W8kPbeY

— Berlin Airport (@berlinairport) October 27, 2017
The final flight, however, landed in uncertainty, as the airline's administration is still in the process of negotiating its bankruptcy and settling its debts. The airline is in the process of selling aircraft to other European carriers, with the hopes of settling all its debts to its investors.
The airline just signed an agreement with low-cost carrier EasyJet to buy part of its operation at Berlin Tegel airport. The agreement states that EasyJet will lease 25 Airbus A320 aircraft and hire approximately 1,000 Air Berlin pilots and cabin crew. With this deal, Air Berlin will be better able to pay its debts to its investors, as well as secure the future for some of its employees.
The low-cost airline plans to use Berlin as a short-haul operations base, complementing its existing base at Berlin-Schonefeld airport. EasyJet plans to operate a limited schedule this upcoming winter, hoping to be at a full schedule by Summer 2018.
Air Berlin's final international flight recently made news after its captain performed an unusual maneuver before landing in Düsseldorf last week. The Airbus A330-200 from Miami to Dusseldorf had been making its approach to the runway when the pilot made an unexpected left turn, overflying the airport.
The maneuver, while visually-stunning and impressive, was criticized by some who claimed that the turn may have been unsafe.
Tegel Airport allowed for its observation deck to stay open for those wishing to witness Air Berlin's final arrival in Berlin, marking the end of a near 40-year era for German aviation.
Ich Bin Ein Berliner.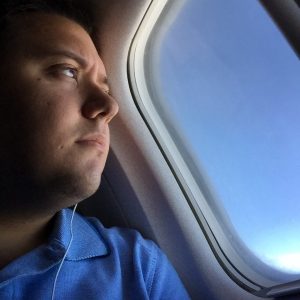 Tom has been flying for as long as he can remember. His first flight memory was on a Song Airlines 757 flying from LaGuardia to Orlando. Back then, he was afraid to fly because he thought you needed to jump off the plane in order to get off. Some years later, Tom is now a seasoned traveler, often flying to places just for the fun of it. Most of the time, he'll never leave the airport on his trips. If he's not at home or at work as a Line Service Technician at Long Island MacArthur Airport, he's off flying somewhere, but only for the day.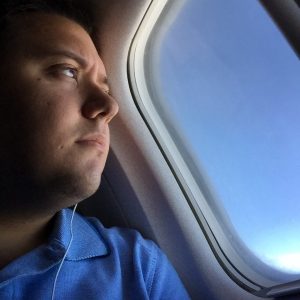 Latest posts by Thomas Pallini (see all)