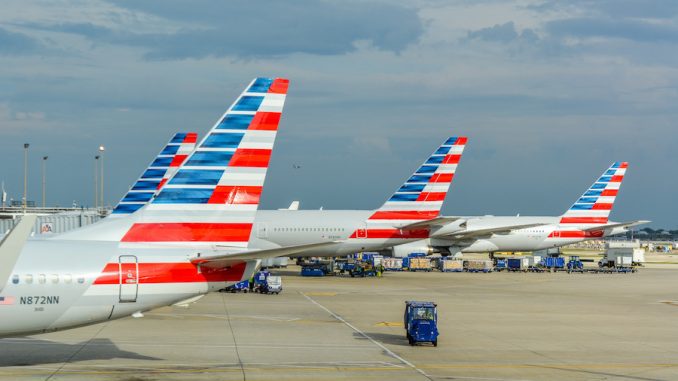 Following a glitch with American Airlines' pilot scheduling system in which some flights were unstaffed for the upcoming holiday season, the Allied Pilots Association (APA) has filed a formal grievance.
According to the APA, American's management disclosed a failure with the system last Friday, and as a result, thousands of flights currently do not have pilots assigned to them. While the airline was quick to take action, offering pilots up to 150% of their hourly rate, the pilot's association remains frustrated with the lack of collaboration given the difficult circumstances.
A statement posted yesterday by the APA says that "by not including APA in developing collaborative solutions to this critical holiday scheduling failure, management's actions contrast with their handling of previous scheduling failures involving other work groups. This stands in direct opposition to the company mantra of "Validating the Trust" and the stated goal of making culture a competitive advantage."
Meanwhile, according to NBC News, American responded with a statement describing the increased pay and adding that they "will work with the APA to take care of our pilots and ensure we get our customers to where they need to go over the holidays."
A memo to the pilots, which was obtained by CNBC, states that flights out of the airline's hubs in Miami, Dallas-Fort Worth, Chicago's O'Hare and New York's LaGuardia Airport are likely to be affected if the flights remain unstaffed.
In an update on Thursday, American Airlines released a statement saying "we have not canceled any scheduled flights in December and will continue to work to ensure both our pilots and our customers are cared for."
The APA responded shortly after saying "thousands of flights are still listed as unassigned."
Following the airline's third-quarter results in late October, it remains under pressure from shareholders to improve its profit while closely monitoring capacity growth. In April, American CEO, Doug Parker, announced pay raises for its pilots and flight attendants to keep their pay competitive with rival airlines.

Joe joined AirlineGeeks in 2014, and in his current role as Editor-in-Chief manages a growing team of writers both in North America and Europe. He enjoys spending the bulk of his time researching, learning and analyzing the latest trends in the airline industry, all while mentoring new members of the AirlineGeeks team who seek to do the same. Areas of research include revenue management, codeshare and alliance partnerships and airline financial results.

Latest posts by Joe Pesek (see all)