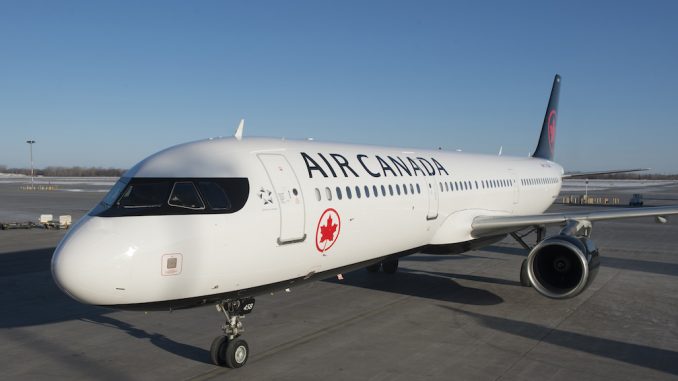 Canadian flag carrier Air Canada has announced six new international routes for its regional division, Air Canada Express, which will be serving three new destinations. The new routes include new service to America cities such as Omaha, San Francisco, Sacramento, Baltimore, Providence, and Pittsburgh.
The first of the new service will begin May 1, 2018, with daily round-trip service commencing from Toronto to Omaha and Edmonton to San Francisco. Second, on May 17, daily round-trip service will begin from Vancouver to Sacramento, Montreal to Baltimore and Pittsburgh and Toronto to Providence.
All flights will be operated by the regional airline's Bombardier CRJ 100/700/900 short-haul fleet.
While three of the cities are merely receiving an increase in existing Air Canada service, the other three will be receiving new Air Canada service entirely. The new cities being added to Air Canada's route maps are Omaha, Providence, and Sacramento.
The addition of the Edmonton-San Francisco route will increase Air Canada's presence at the northern California airport, adding to the existing serviced cities of Calgary, Montreal, Toronto, and Vancouver from San Francisco. The Montreal-Pittsburgh and Montreal-Baltimore routes will complement Air Canada's current service to the cities from Toronto.
"We continue to strategically expand our already extensive North American trans-border network to offer the only services from Canada to Sacramento, Omaha, Providence, and flights from additional Canadian airports to Baltimore, Pittsburgh and San Francisco," said Benjamin Smith, Air Canada's President for Passenger Airlines in a statement.
Since 2015, Air Canada has been sticking to an aggressive global expansion model, adding dozens of new routes to cities such as Algiers, Algeria; Casablanca, Morocco; Mumbai, India; and Brisbane, Australia, among others.
However, the newest routes from Canada have been to the United States. This past year, the carrier announced the launch of six new flights to U.S. cities such as San Antonio, Memphis, Savannah, and Denver. One of Air Canada's largest competitors, Calgary-based WestJet, has also been seeking an aggressive expansion the U.S., introducing flights to Nashville, San Diego, and Los Angeles in 2016.
WestJet, which follows a low-cost business model similar to New York-based JetBlue Airways, also operates flights to U.S. cities such as San Juan, P.R., Dallas,  Houston, and multiple cities in Hawaii.
It is worth noting that Canadian carriers aren't the only ones who are looking to increase trans-border flights. Just yesterday, Fort Worth-based American Airlines announced it was increasing its service to the Canadian cities of Vancouver, Calgary, Edmonton, Ottawa, Toronto, and Quebec City.
The increased service between the two neighboring countries is indicative of the increased relations, cooperation and business dealings on both sides of the border.
An "AvGeek" for most of his life, Akhil has always been drawn to aviation. If there is an opportunity to read about an airline, fly on a new airplane, or talk to anyone about aviation, he is on it. Akhil has been on over 20 different kinds of aircraft, his favorite being the MD-80. Additionally, he has visited 5 continents and plans to knock out the remaining two (Africa and Antarctica) soon. Based in Dallas, Akhil graduated from Texas A&M University with a degree in Management Information Systems and currently works in consulting. His dream is to become an airline executive.
Latest posts by Akhil Dewan (see all)